Fotomaraton 2014
I have just completed a photo marathon here in Stockholm… and to be honest it was quite challenging.
The rules are simple. You have one camera and during a period of 24 hours you have to take 24 images. The trick is that you do not know in advance the theme for all the 24 images. You only get four themes at the time and then you need to get to the next "check point" to get your next four themes. So at the start that was on Saturday at noon you got four themes and the location of the next check point. And then you had four hours to figure out what to capture, find the right location, motive. All images must be in the right order so you couldn´t take a picture on theme two before theme one. You are not allowed to edit the images in anyway after taken but you can use any build in functions and filters that the camera has, like black and white, sepia toning and so on.
Anyway, the challenge in this was to keep up a high motivation and creativity during the long 24 hour period… Since I´m not 20 anymore the "after" 00:00 hours was quite hard… I´m used to go to bed… but this night I couldn´t… Luckily I had my photo buddy Joel with me. Without him I would probably just fell asleep on a bench or at McDonalds.
So here are my images, some good and some really "not good"… I have to blame the missing my beauty sleep.
So here are my images taken during the long and sometimes cold 24 hours…
1: Photo marathon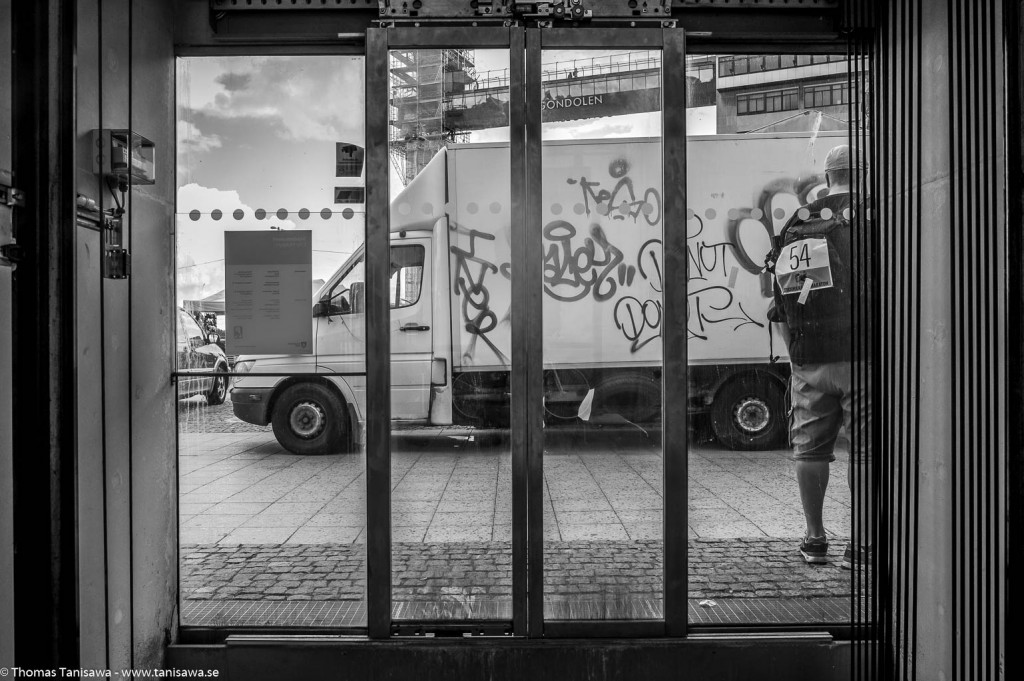 My idea on this one was just that I didn´t want to take a photo on the starting flag, the crowd waiting to get their themes, like a lot of others did. This image on another participant was just there for a second and then he walked of, but it was enough for me.
2: Handmade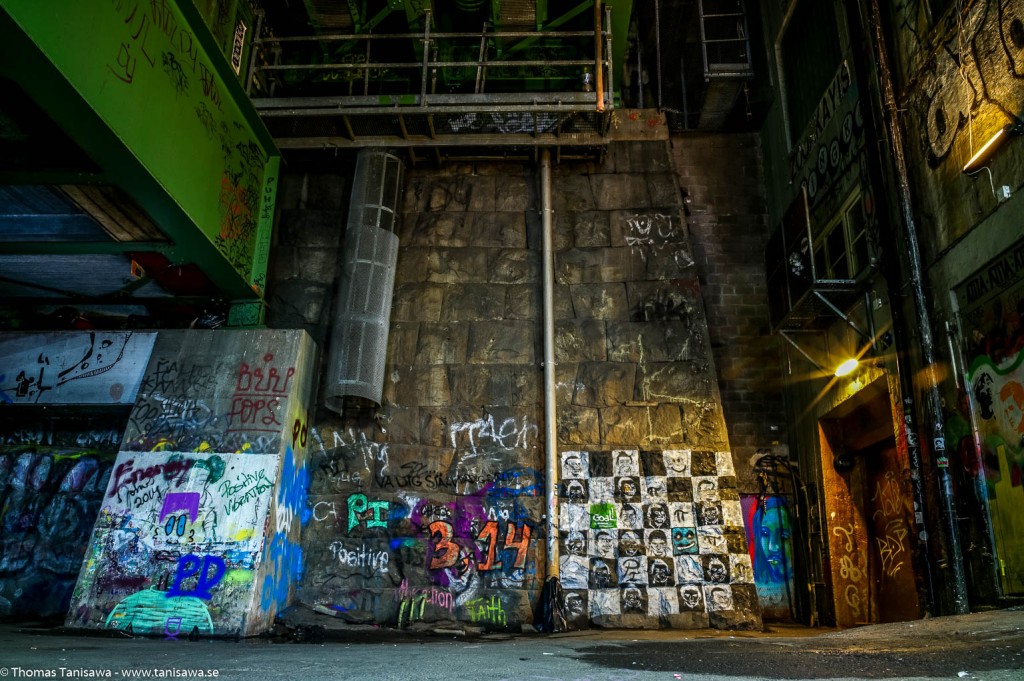 This is takes under St.Eriksbron in Stockholm and is famous for its many graffiti and street artists that hang out here, showing expressing their art. This image is taken with a 30 sec shutter time and I running around with a hand held flash.
3: We have all been kids before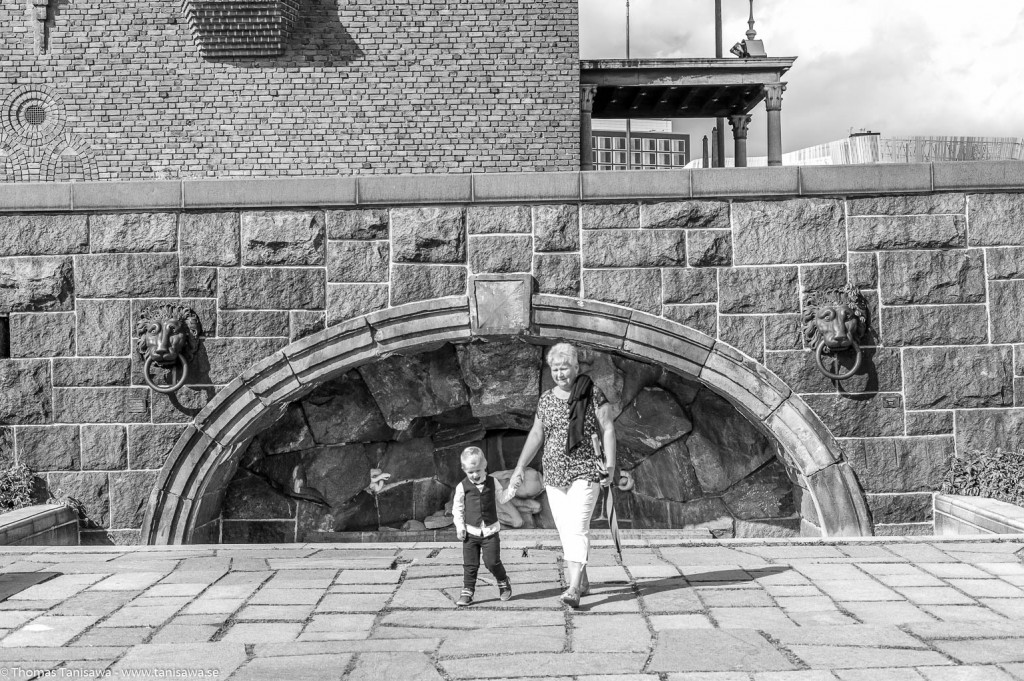 My initial idea was to capture someone doing, or rather failing on a skateboard. But I skipped that since I couldn't find anyone willing to crash in front of the camera…
4: Haircut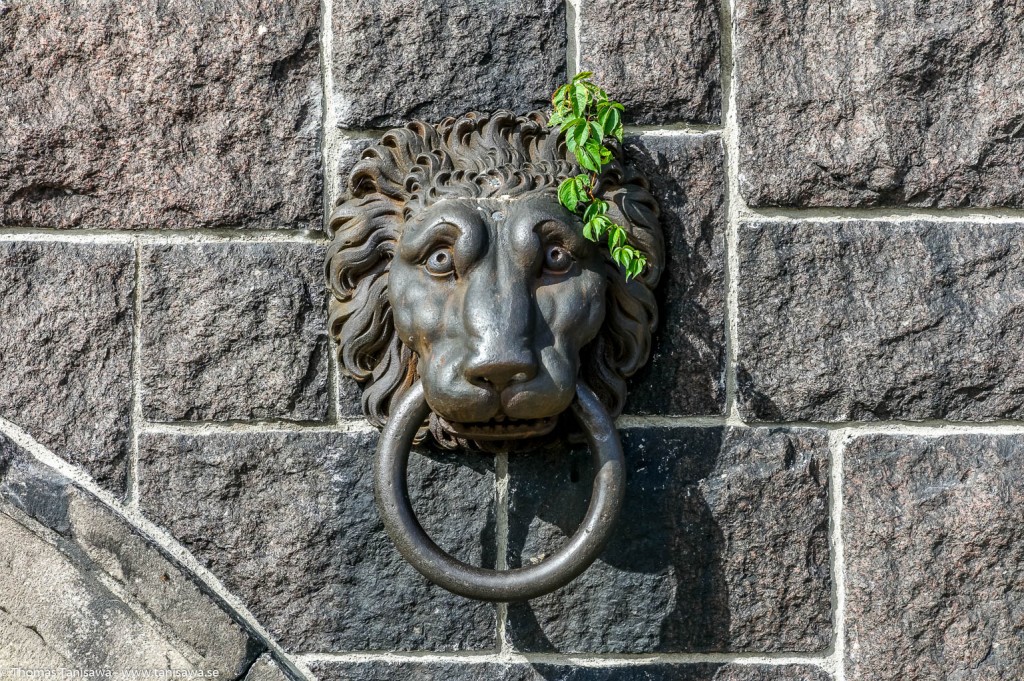 At least it´s not just another crazy haircut…
5: The Swedish word "Lagom"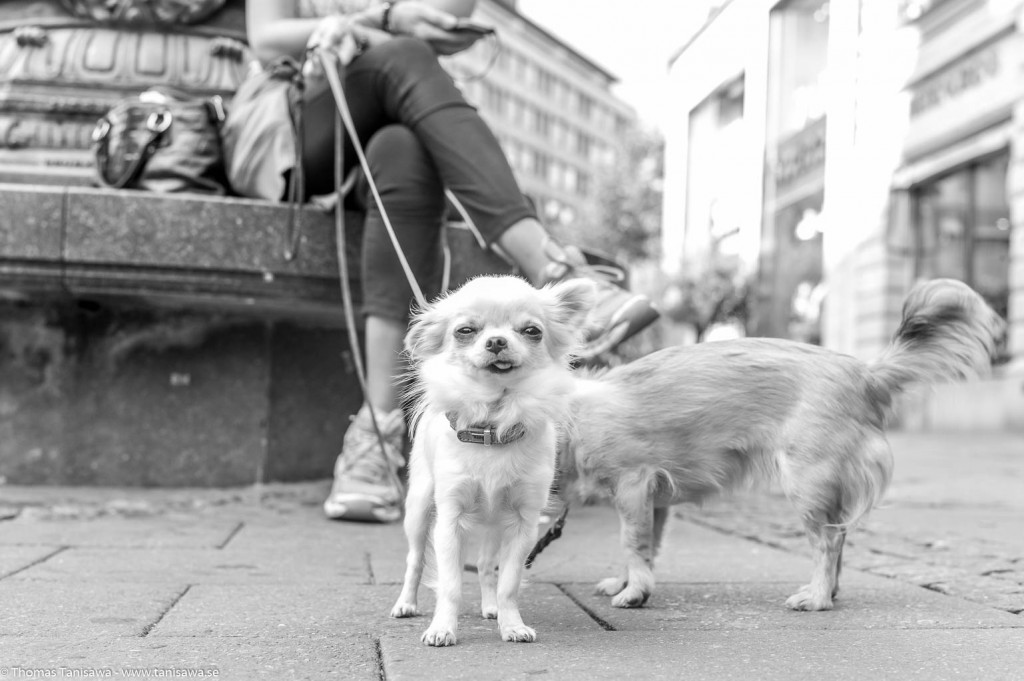 Initially I was imaging this as a woman carrying a handbag with her dog inside of it. However this was the best I found. It didn´t feel right to ask her to put the dog in a bag…
6: Summer flirt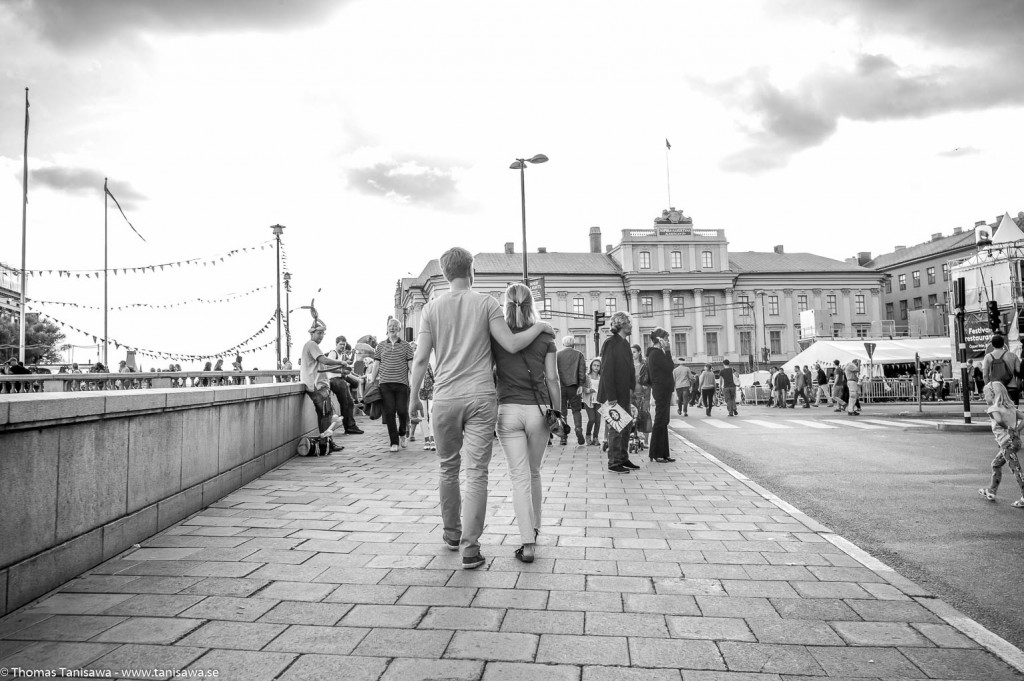 Oh no, this one was a bad one…
7: Ocean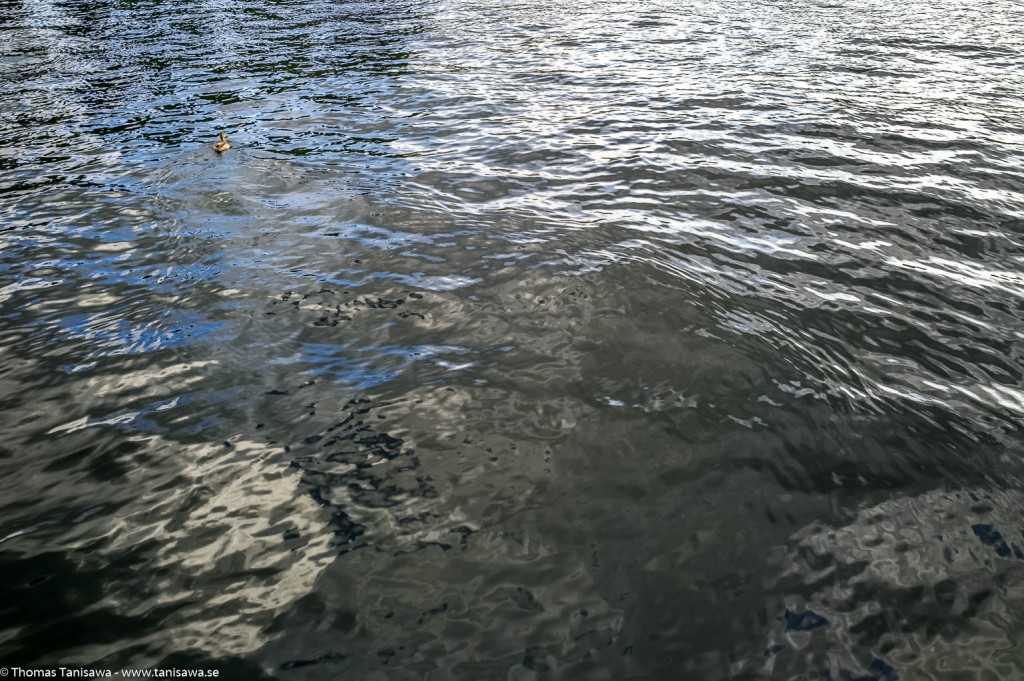 How do you take an inspirational image in Stockholm at the ocean… I guess this was the challenge.
8: Young in the city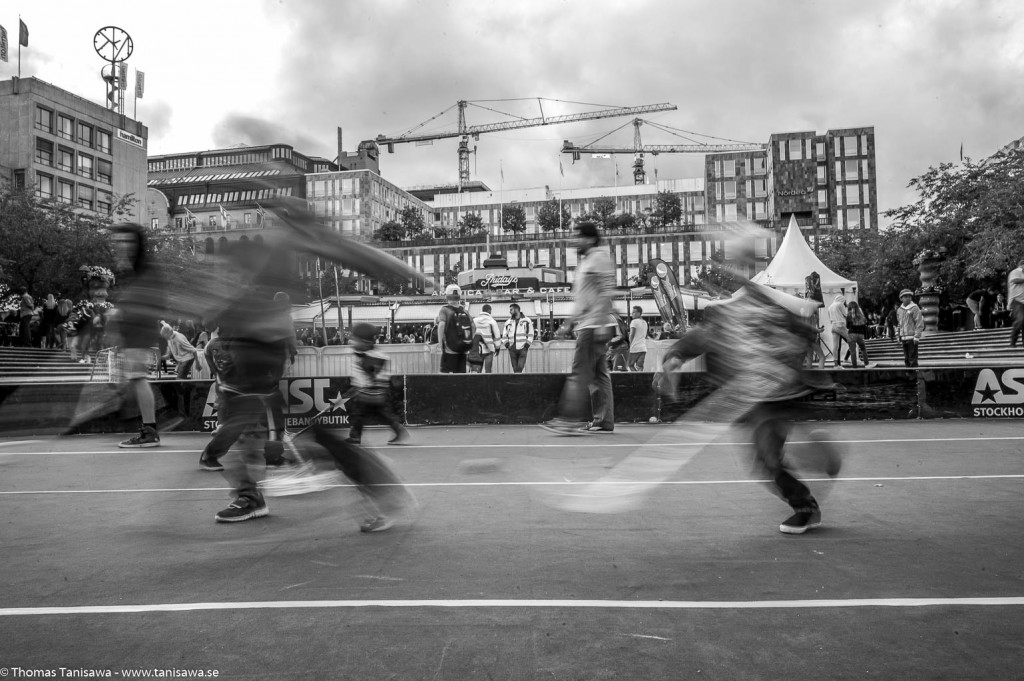 At the same time as the photo marathon was going on there was a youth festival, so it should be quite easy to capture something some inspirational, but it wasn´t… It was hard to capture both youth AND the city in the same image.
9: Party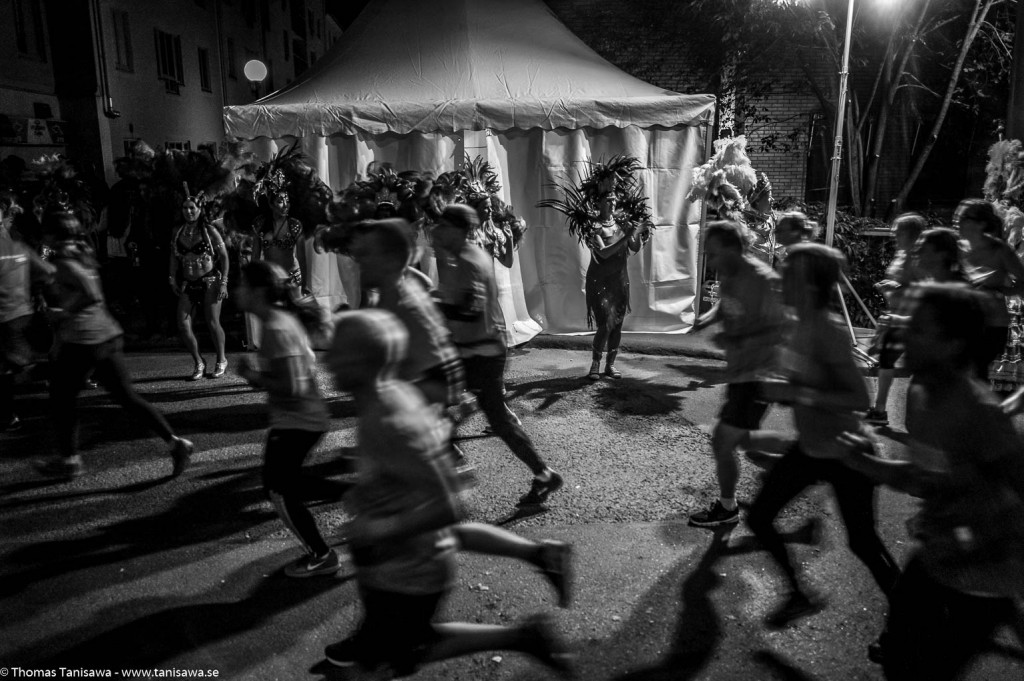 My first initial thought was to capture something with a lot of color and movement but it didn´t quite end up that way. I like this one, even if it might be hard to connect it to the actual theme, party.
10: Queer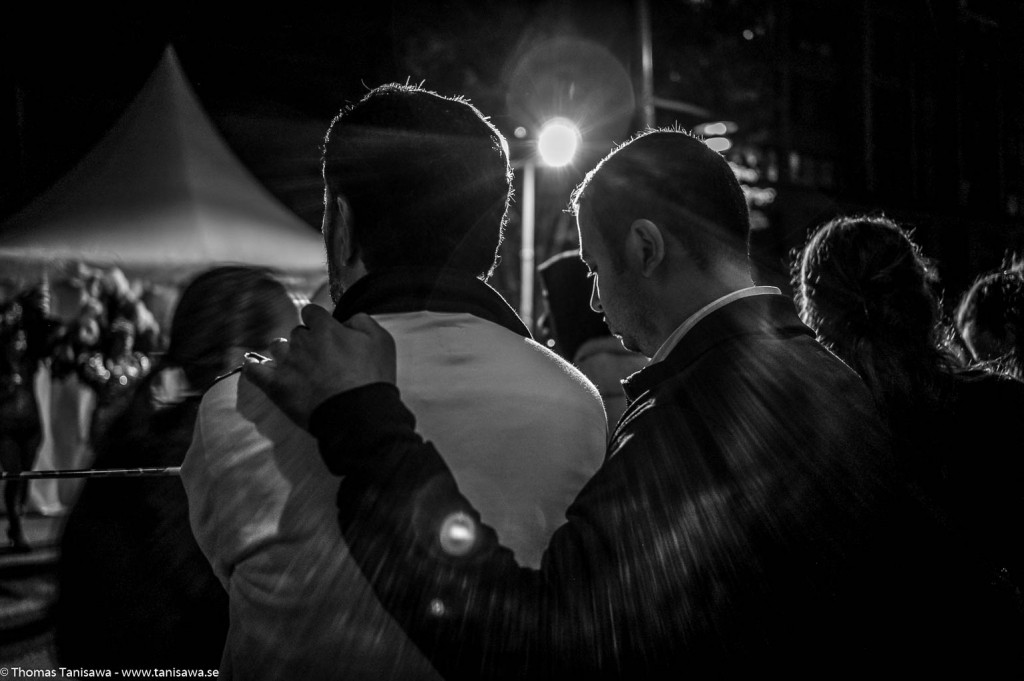 Quite hard theme… I had no instant idea of what to capture but my thought went in the drag show direction. Then I just saw this image. It´s calm and relaxed and turn out really good with the reflection from the street light.
11: In the backseat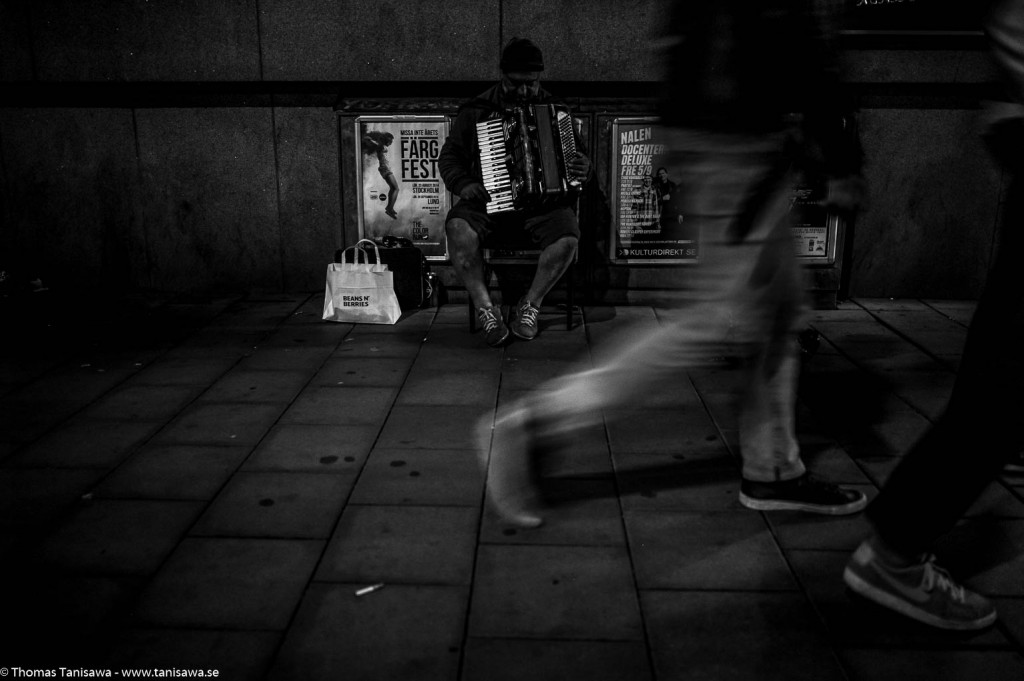 This turned out to be image of a man left in the backseat of the society rather than a couple making out in the backseat of a car.
12: The shadow side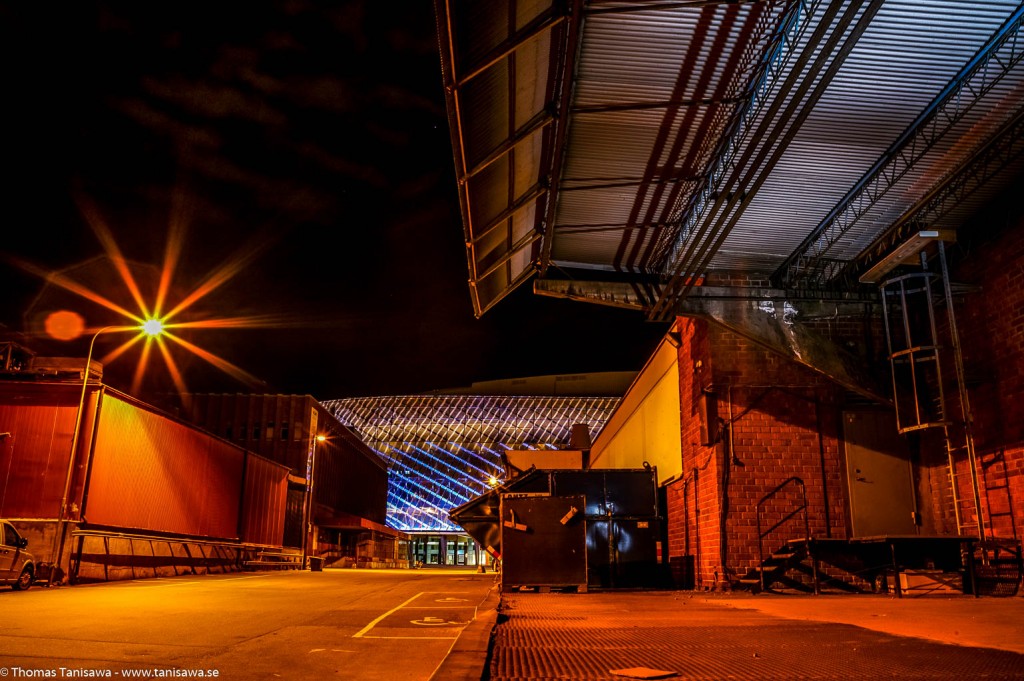 This didn´t really turned out as I wanted. My idea was to get more of the colorful light from the building behind with and less of the foreground, but it was quite hard to move the stadium closer. 30 sec exposure time and again running around with a flash is behind this look.
13: Enlightened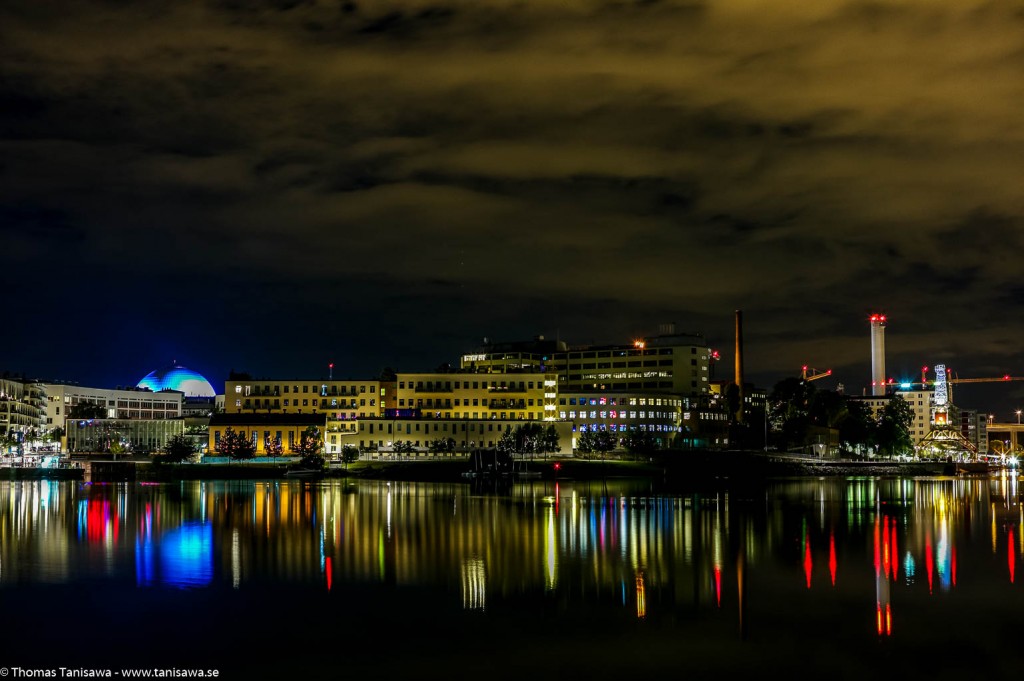 Just an image of the lights from the city. At 2pm creativity is not always on top, at least not mine…
14: Better late than ever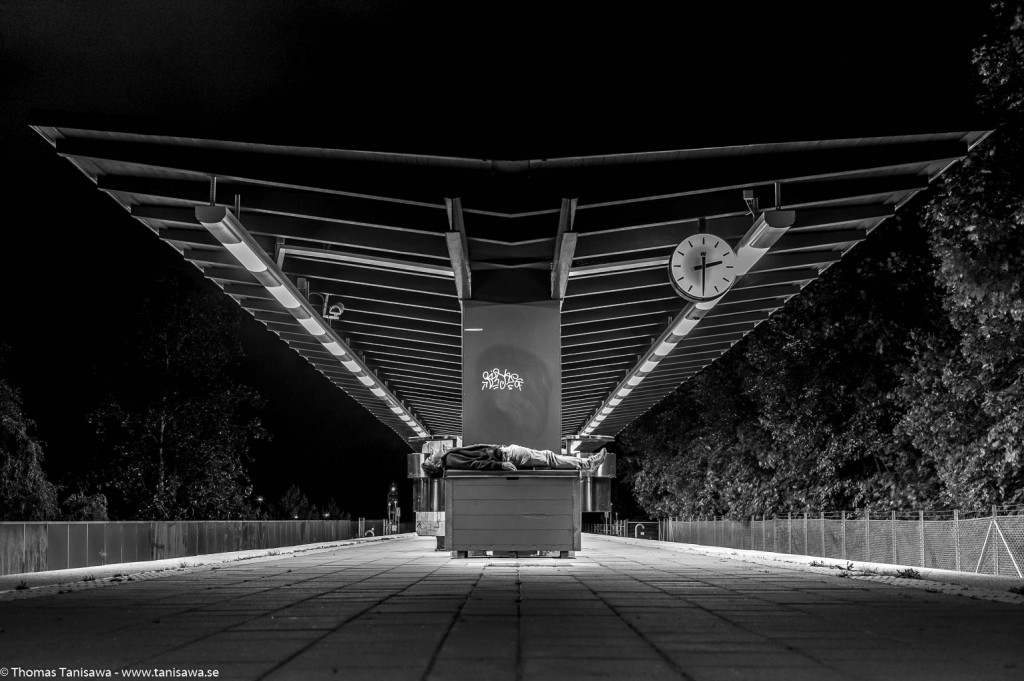 Like the image even though it might not quite match the theme. (and yes that's me on the box)
15: Dude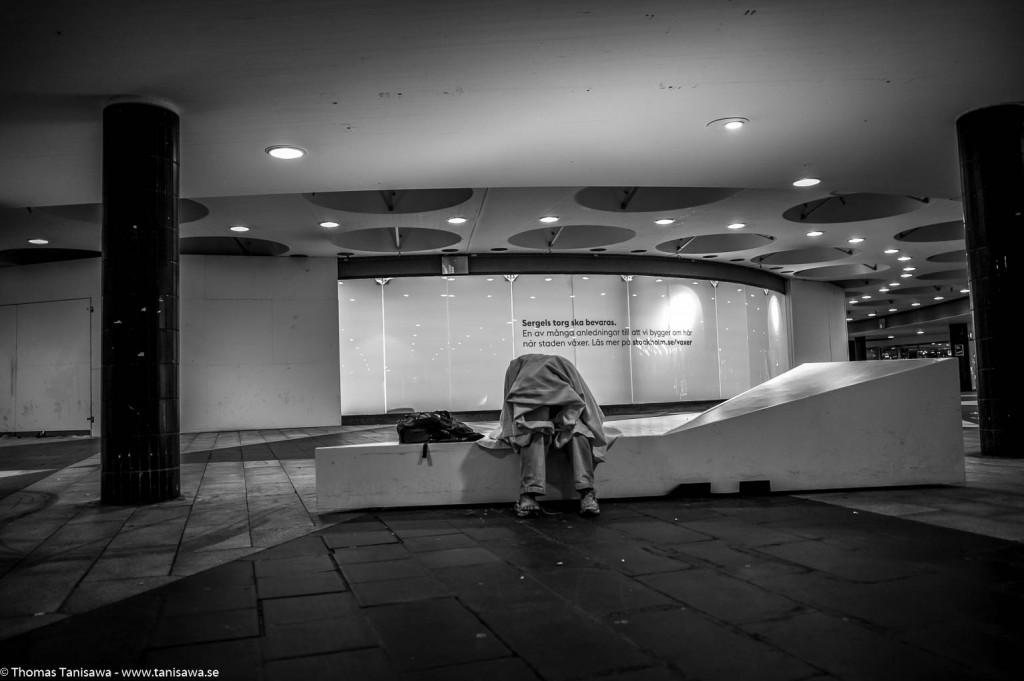 All that I knew was that I didn´t want to take a picture of any cool dude on the street. When I passed this man sleeping while sitting under his blanket, I thought that he would be a better dude than a cool one.
16: Spaceship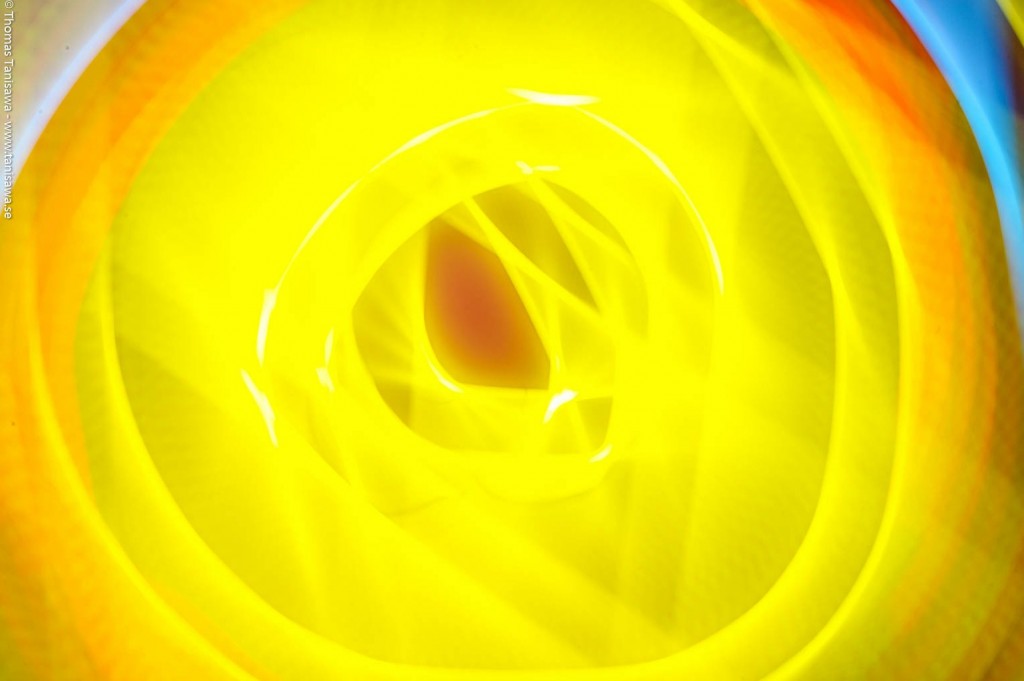 Ok, this must be the most pointless image I took during the marathon… To my defense I must have looked like a ufo while taking the image. This is what you get when taking a picture of a neon sign while spinning around…
17: Work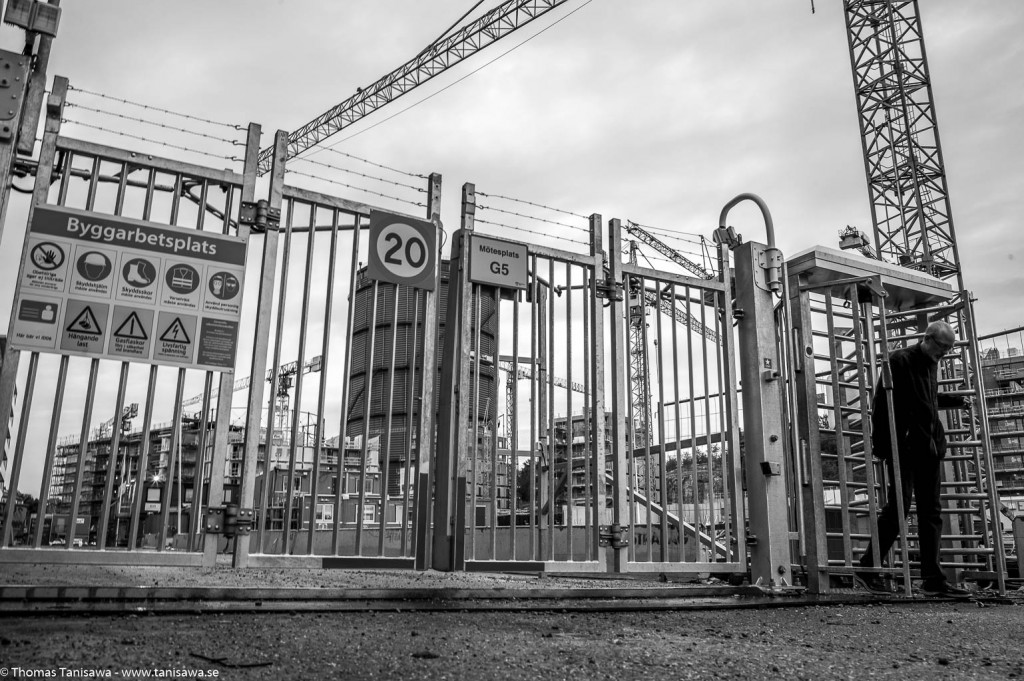 Ok, this one is not one of the best either. The construction site was totally empty so my photo buddy had to step in to do some work…
18: Periphery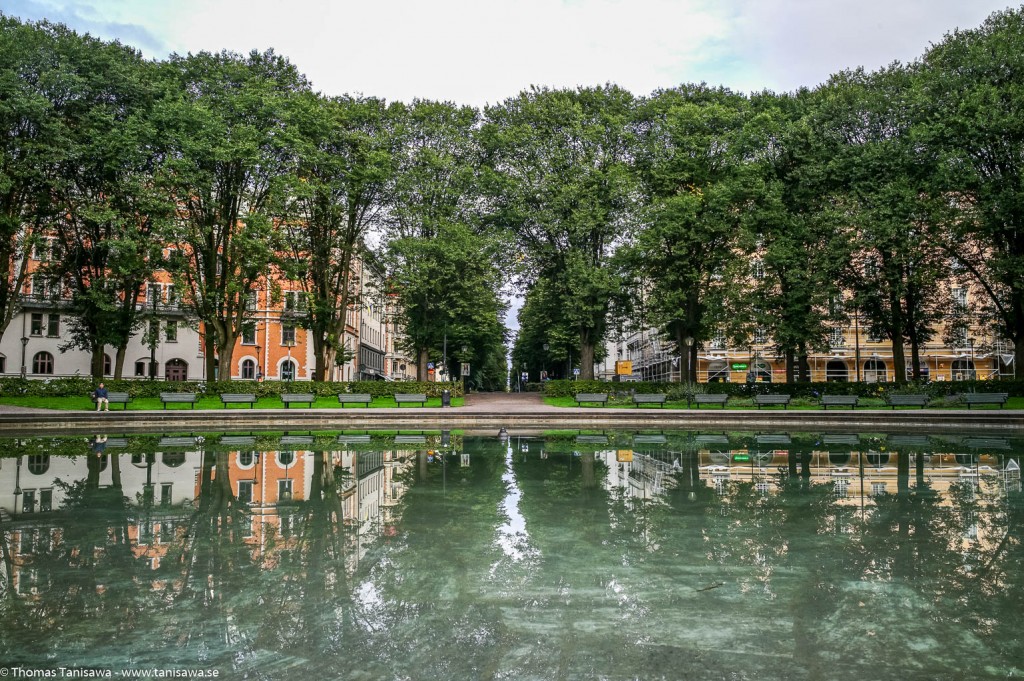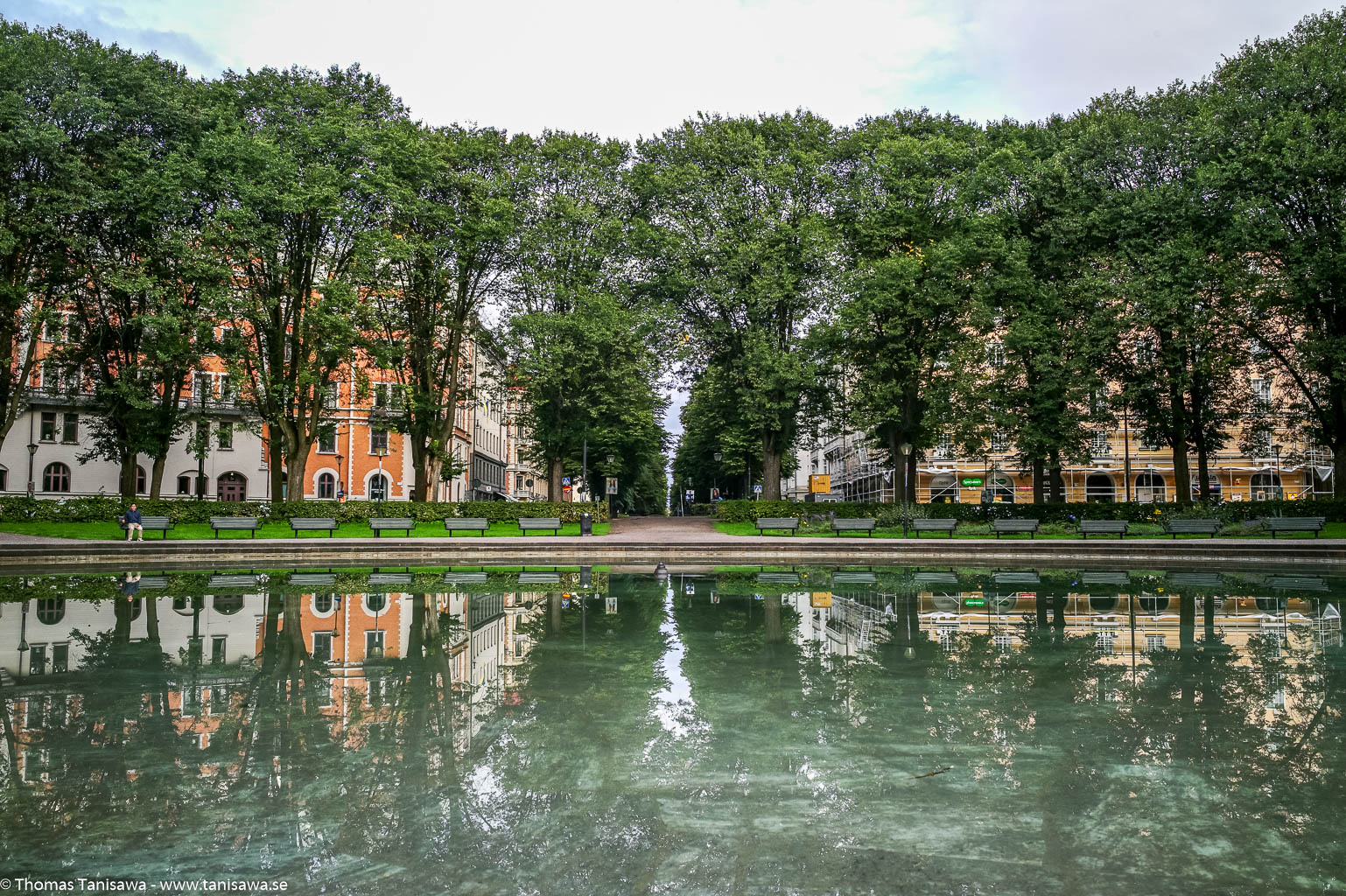 This one was quite funny to take. It´s me on to the left (in the periphery) and to be able to take the image and be in it I had to run, a lot. The self timer on my camera is 12 seconds and it took me almost 11 second to run to the bench. So in just one second I had to sit down and look relaxed. It took a couple of times to get it right so for me this was the marathon part in the competition.
19: What time is it?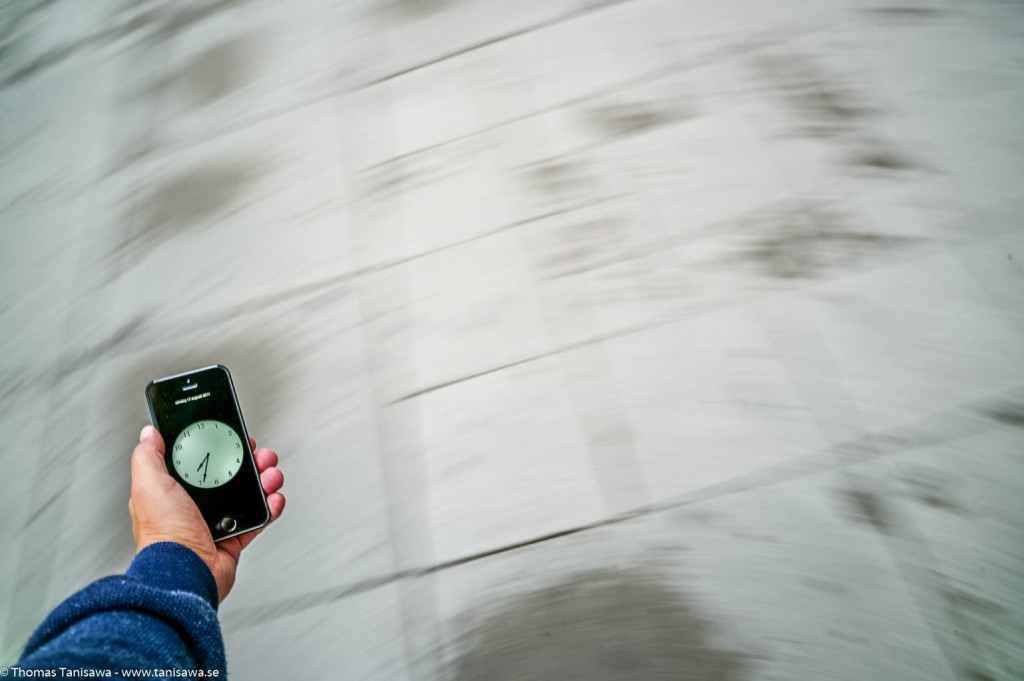 Oh no what a bad one…
20: Travel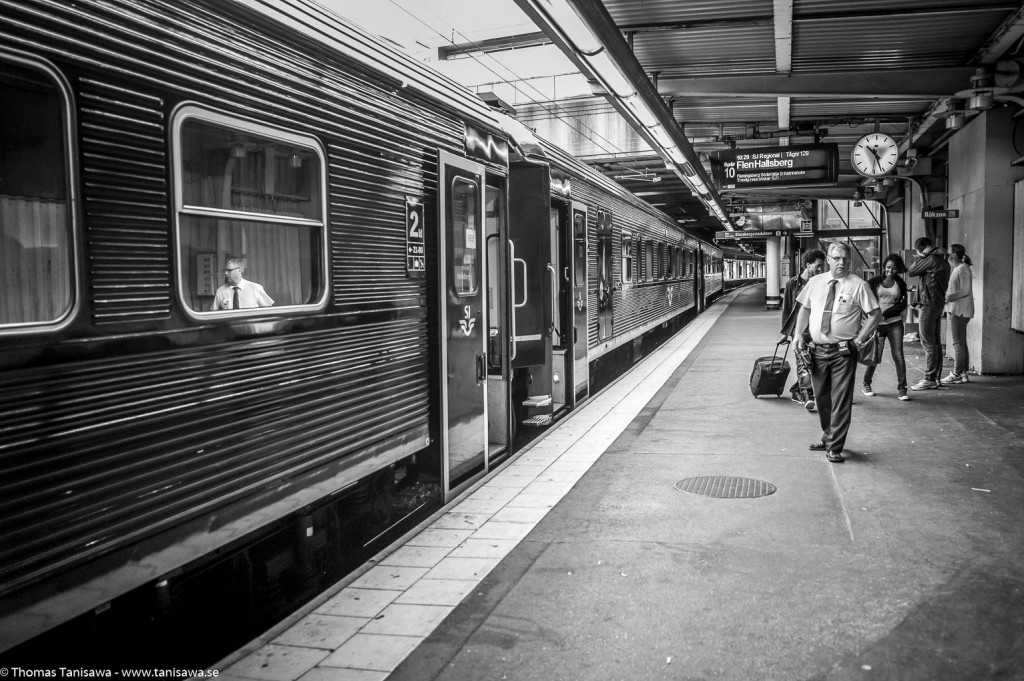 I wonder how many other images the jury got in from the train station… So here is another one. The reflection turned out good, too bad that there was a group of people standing behind him.
21: Meeting place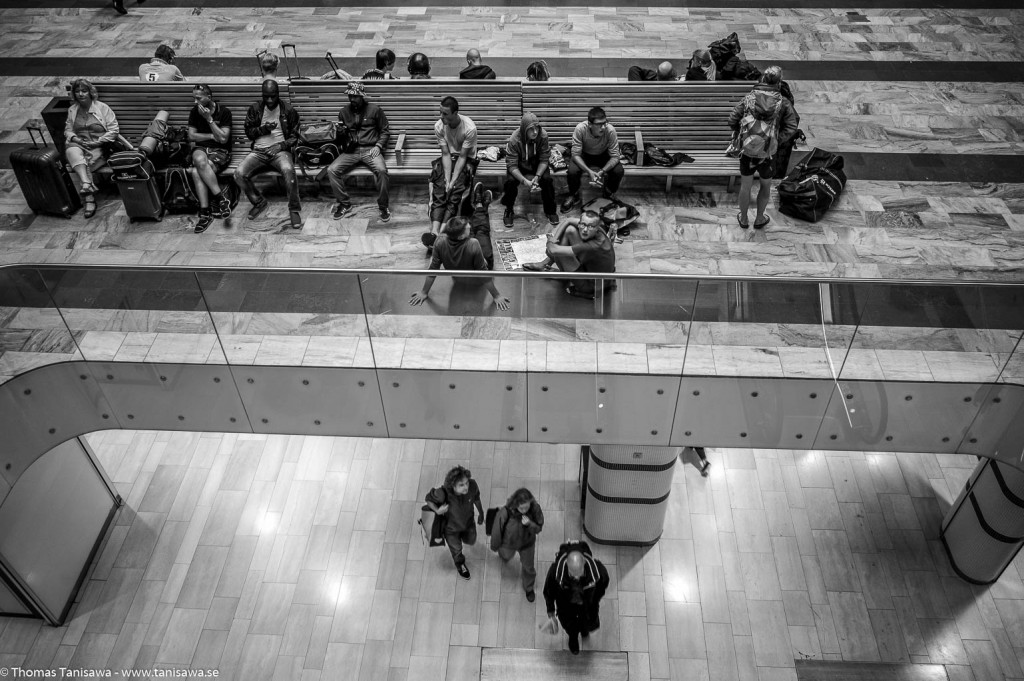 Some lack of inspiration, but I like this one anyway.
22: Old meets new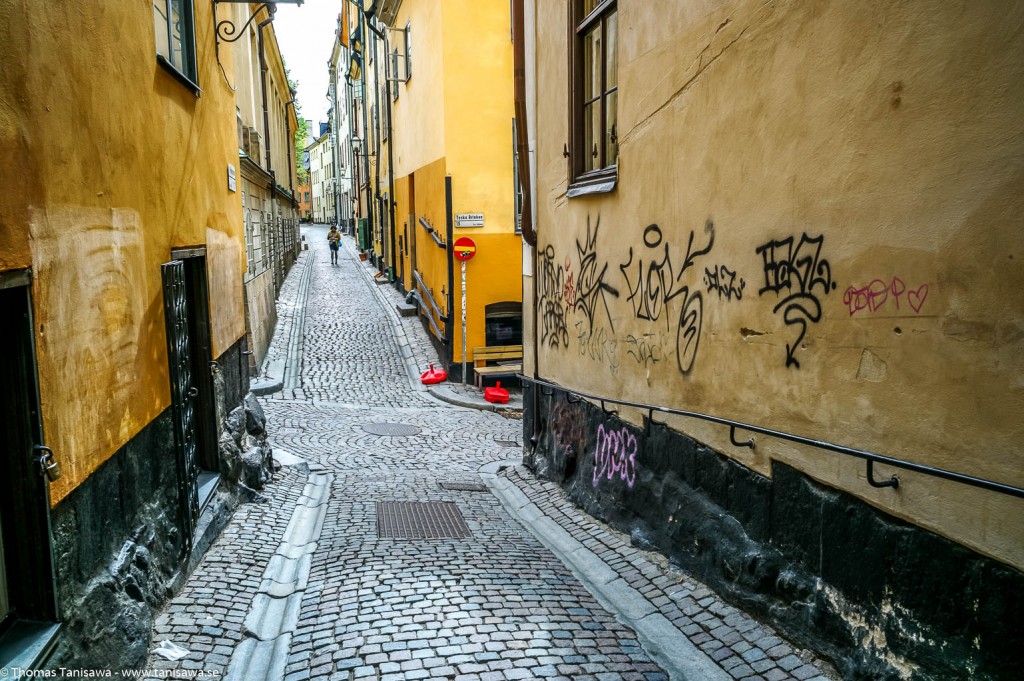 This is taken in the old town in Stockholm. Beautiful buildings that some people just can´t resist covering with ugly tags…
23: Slussen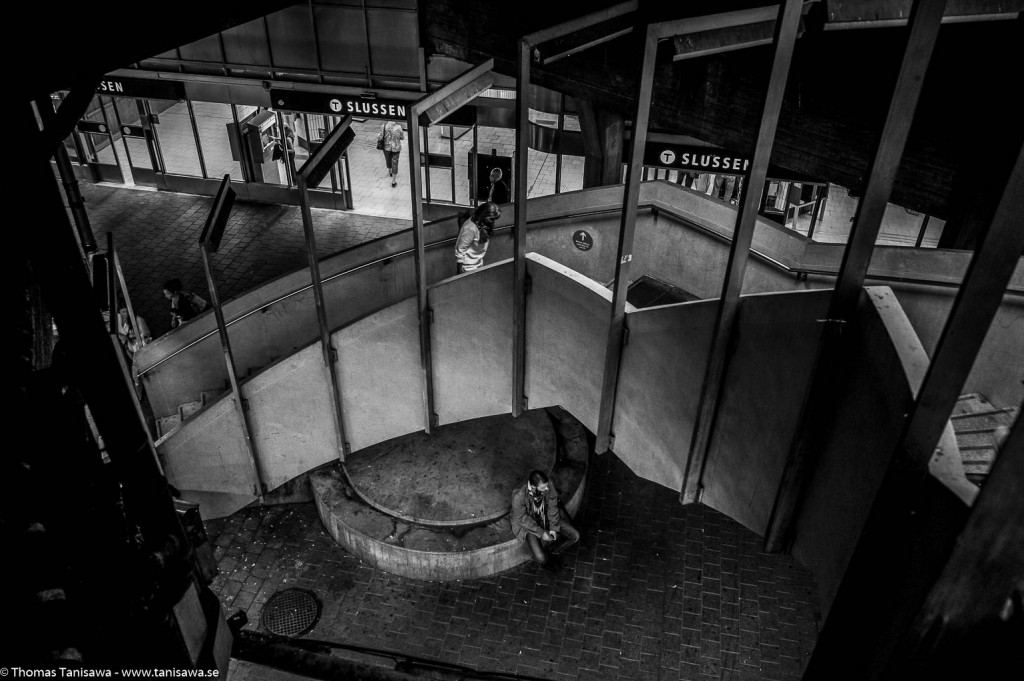 I didn´t have any idea of what to capture or if I wanted to capture something at Slussen at all. The one thing I felt capturing was this one. I liked the combination of the guy sitting bellow the stair, the curved shape and the mix of light and shadow.
24: Your participant number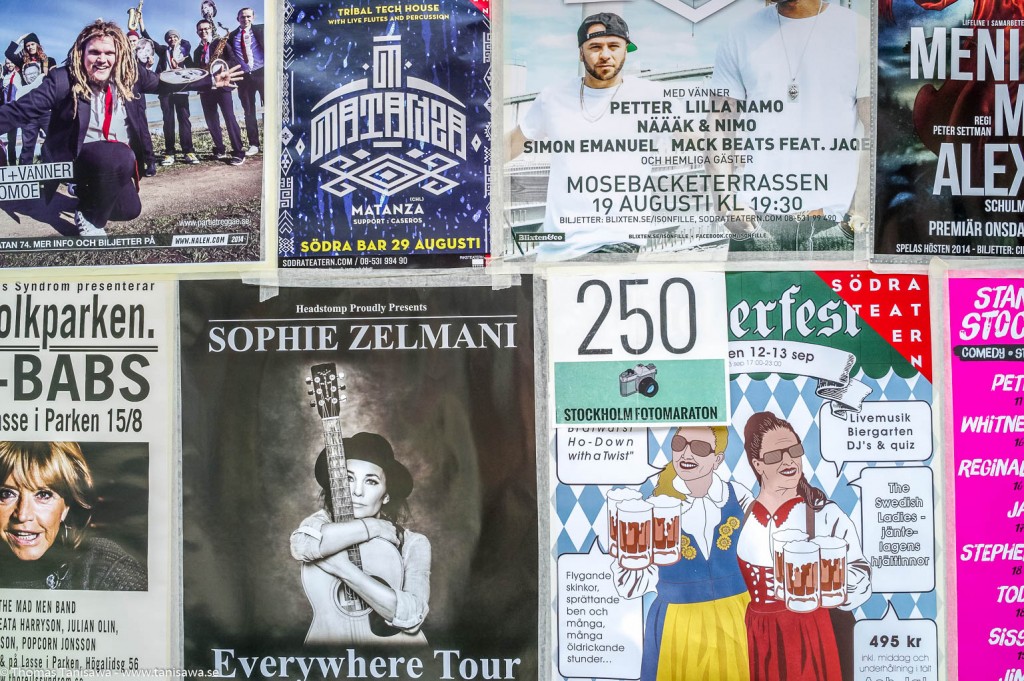 Well let´s say that I just wanted to be able to finish the photo marathon and go home…
To wrap it all up it was a lot of fun!
Will I do it again next year?
Probably…
/Thomas Tanisawa