Meiji Shrine (明治神宮 Meiji Jingū), located in Shibuya, Tokyo, is the Shinto shrine that is dedicated to the deified spirits of Emperor Meiji and his wife, Empress Shōken. This pictures was taken during our visit in Tokyo July 2011 and the weather was sunny, hot (+30C) and the humidity in the air made it hard to take pictures without getting every piece of the equipment soaked…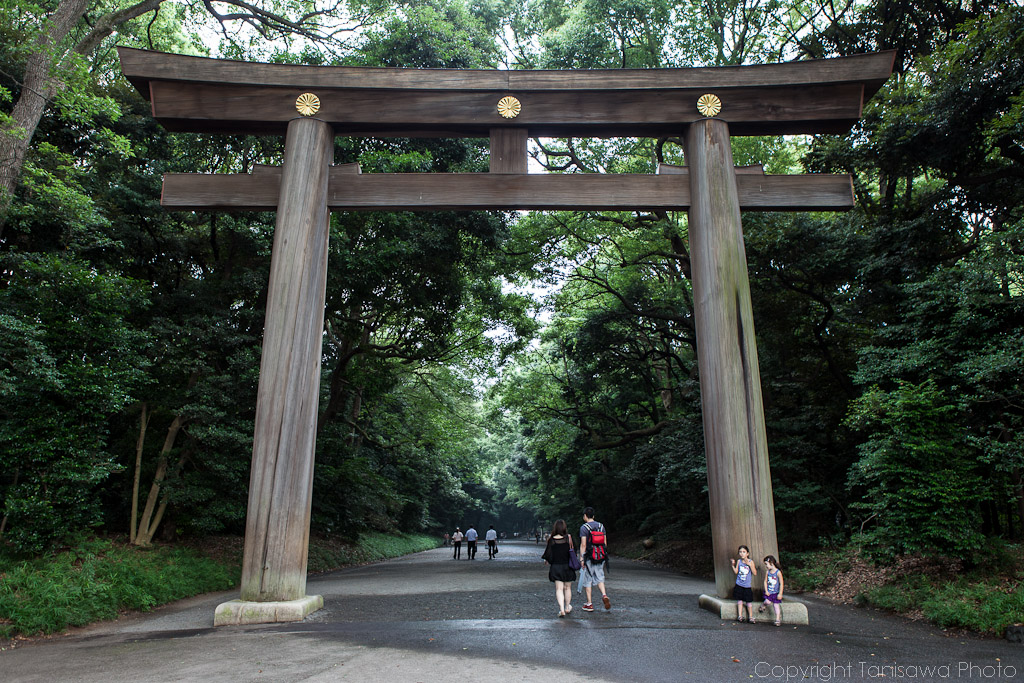 This is the entrance to the temple area and the gates were gigantic!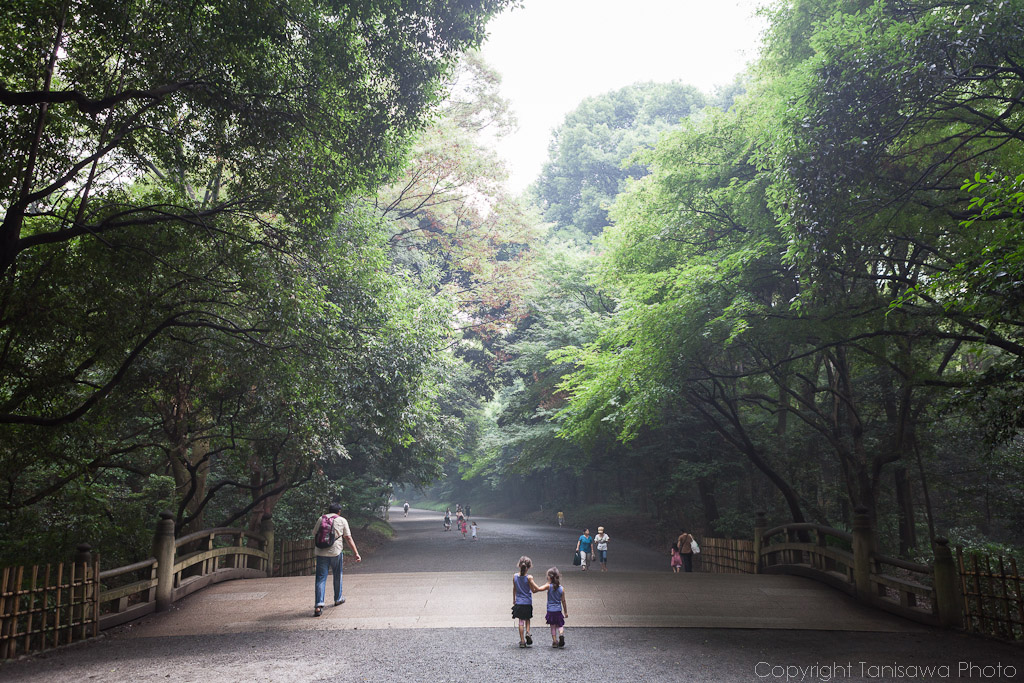 The path leading to the actual temple is fantastic. You are in the middle of Tokyo but it feels if you was hiking in the jungle, except from the road of course… The vegetation on each side of the road is so dense and air is completely different than outside in the city. The light was so sharp under the trees and the contrast in strength between the treetops and the ground made it almost hard to see. It was too dark for sunglasses but once you look upwards it was too bright not wearing them.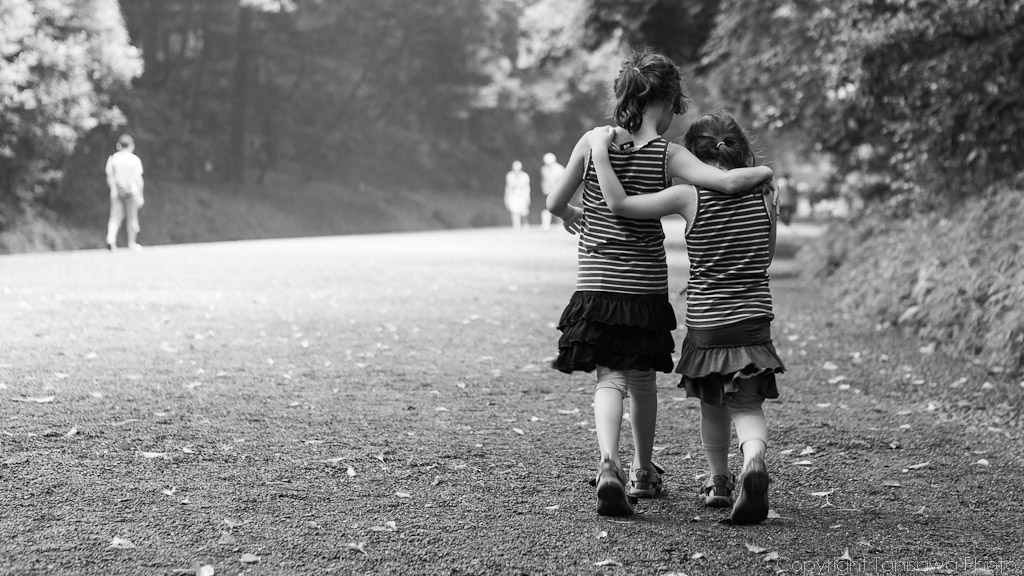 Two sisters strolling along.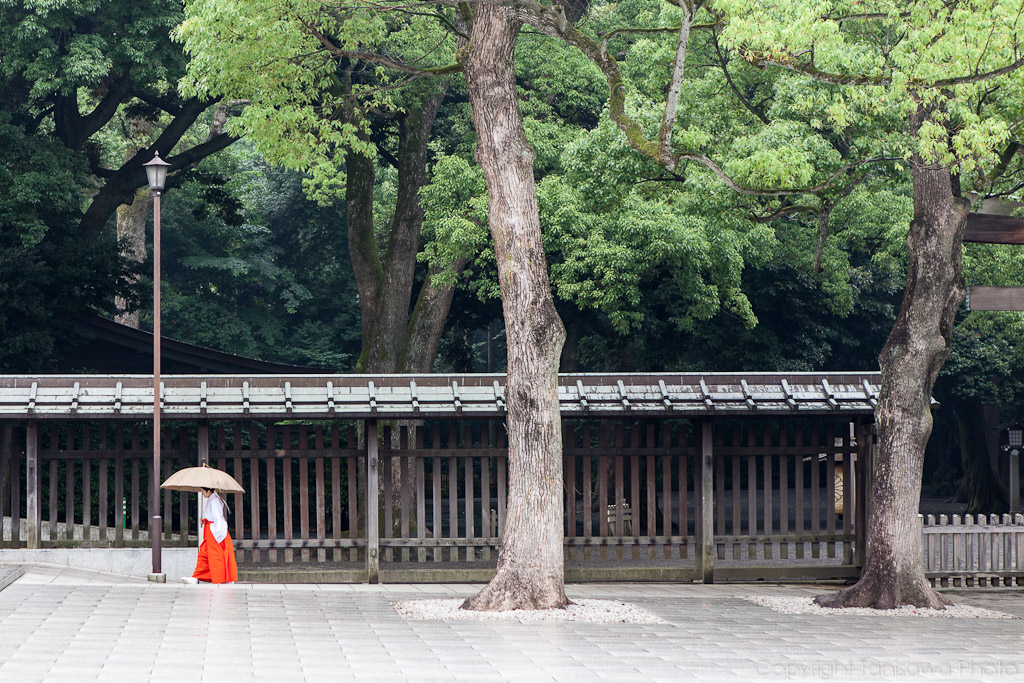 One of the mikos working at the shire.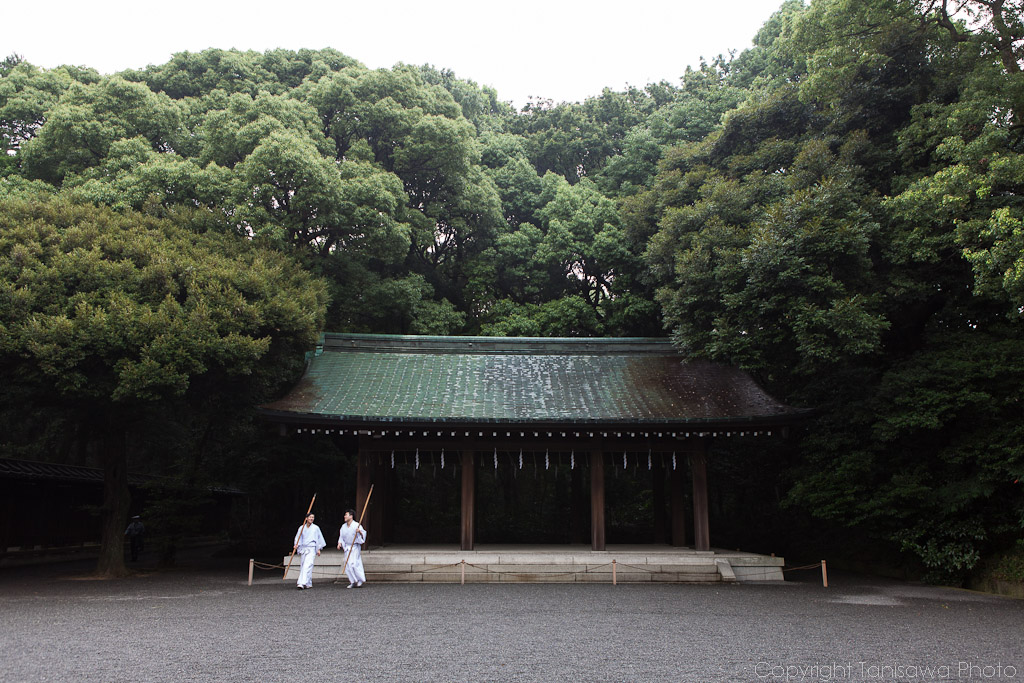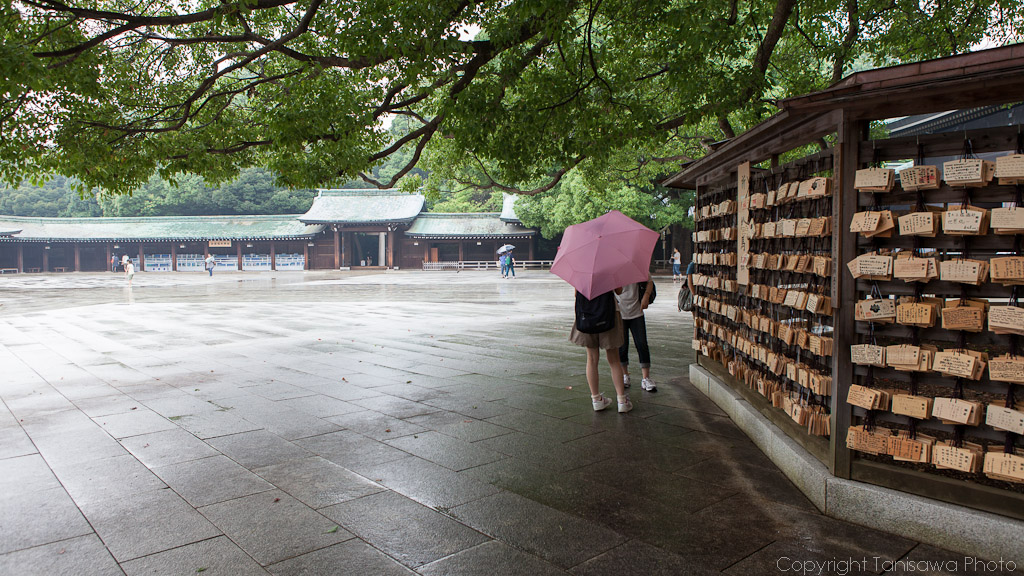 These are small wooden boards that you could write down what ever pray or with that you wanted to come true.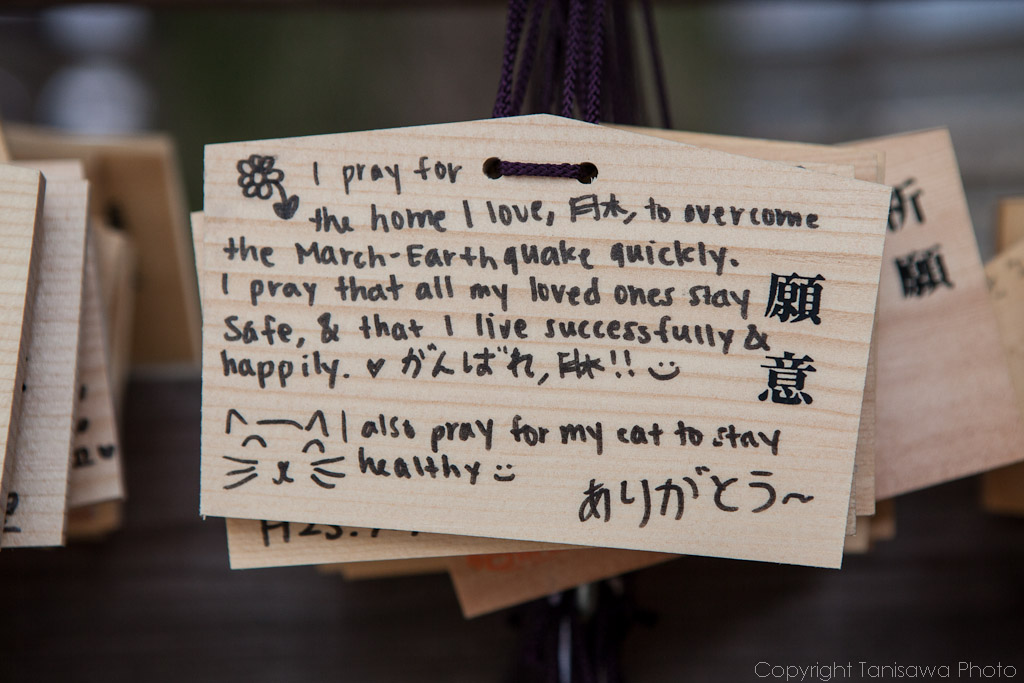 Loved this one and especially the part with the cat.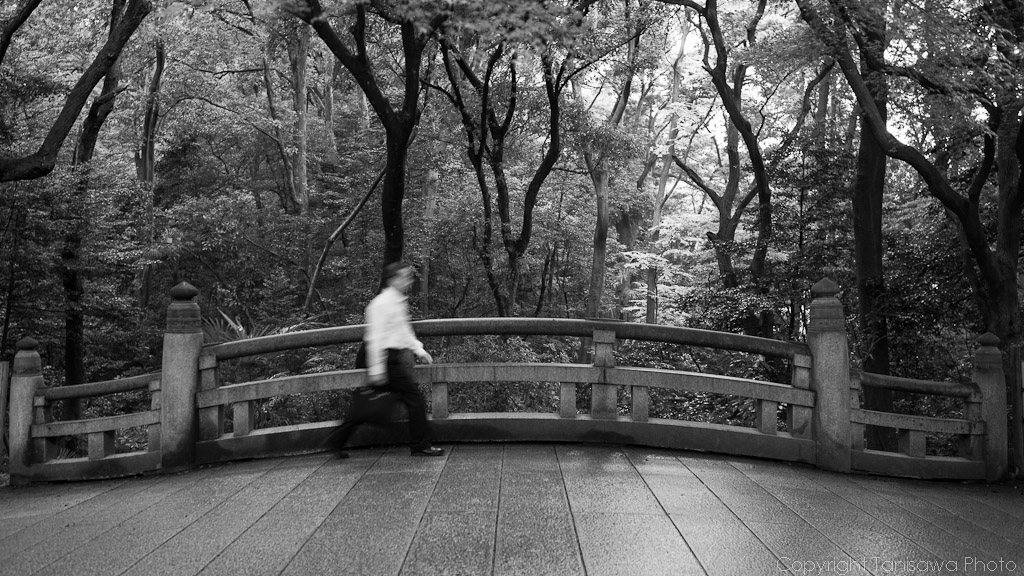 It doesn't  matter how calm and peacefully the surroundings are, there is always time to hurry somewhere…
/Thomas Tanisawa