A trip to the new Tokyo Skytree
During my latest visit to Tokyo one of the stops was the Tokyo Skytree. A 634 meter high tower that makes everything around look quite small. Anyway, the weather was nice with clear bus sky so it was a perfect day for the Skytree. Equipped with the Leica M9 and my brother, I headed out on the streets of Tokyo.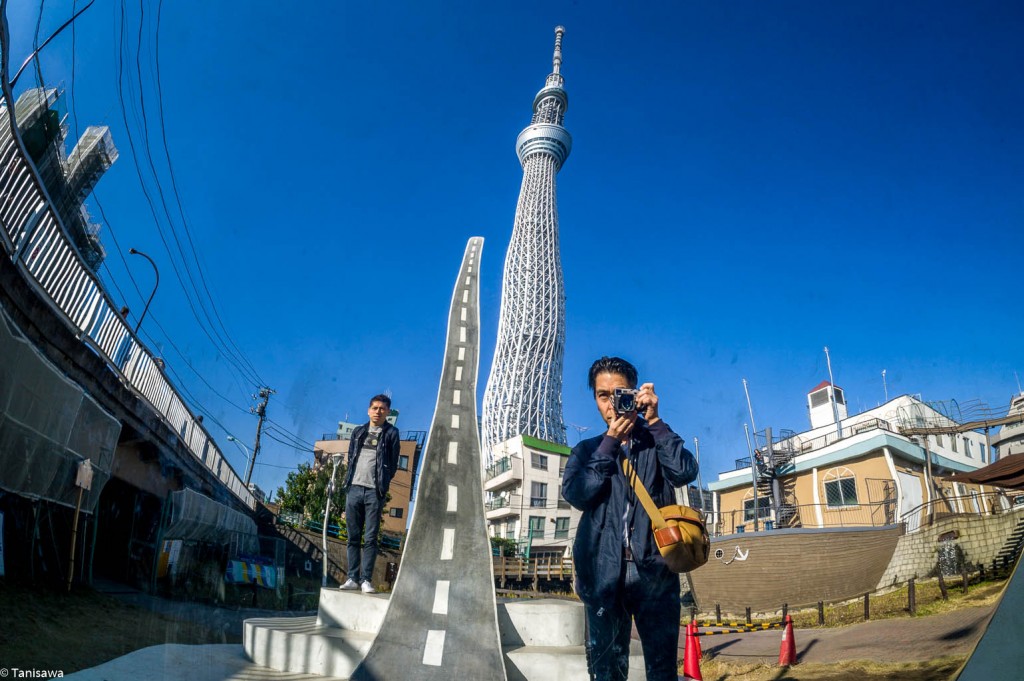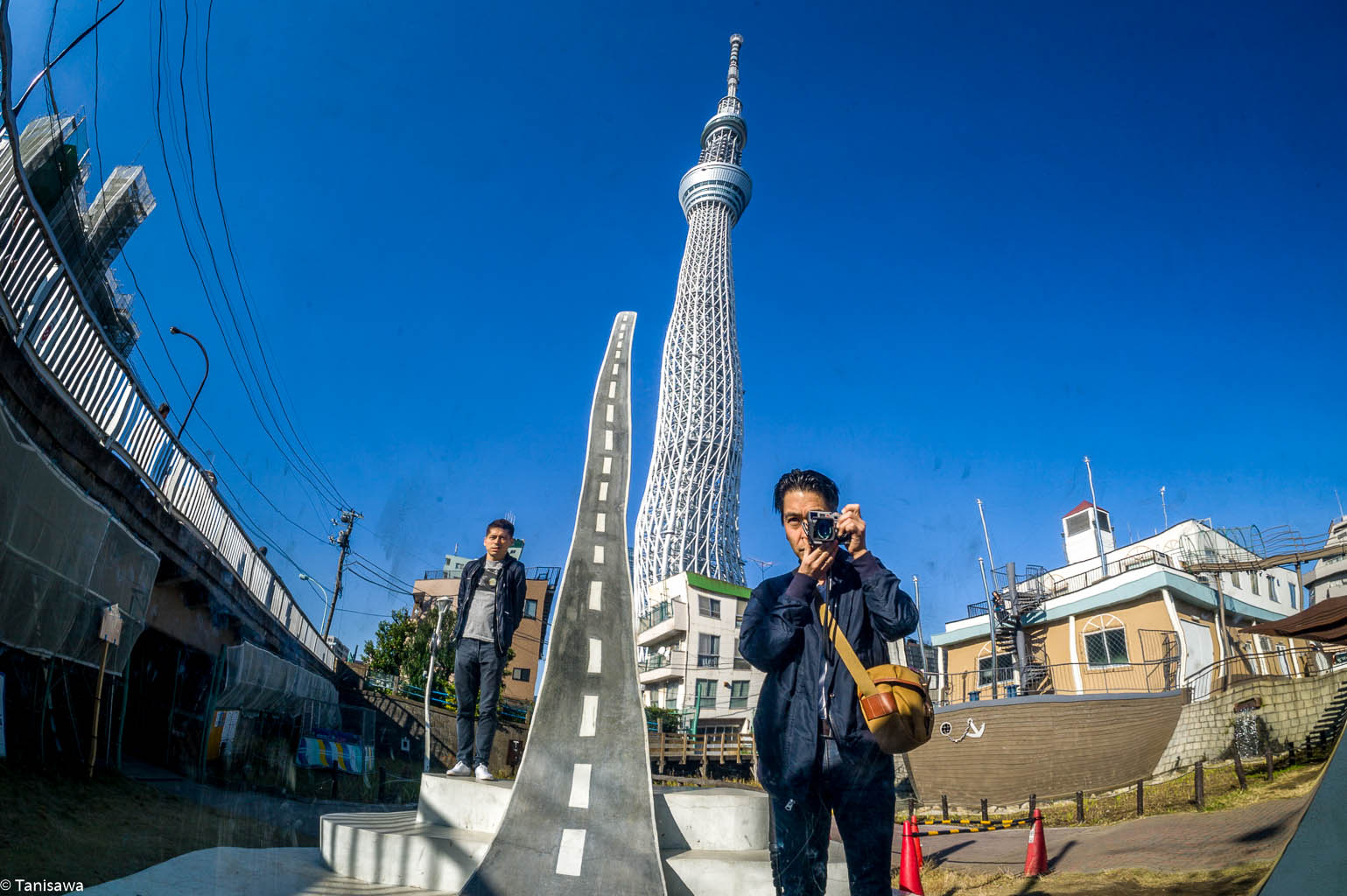 Me and my patient brother. Thanks for waiting every time I stop to take pictures… Luckily I blend in quite well with all the other Japanese citizens that also stops and takes pictures, ALL THE TIME.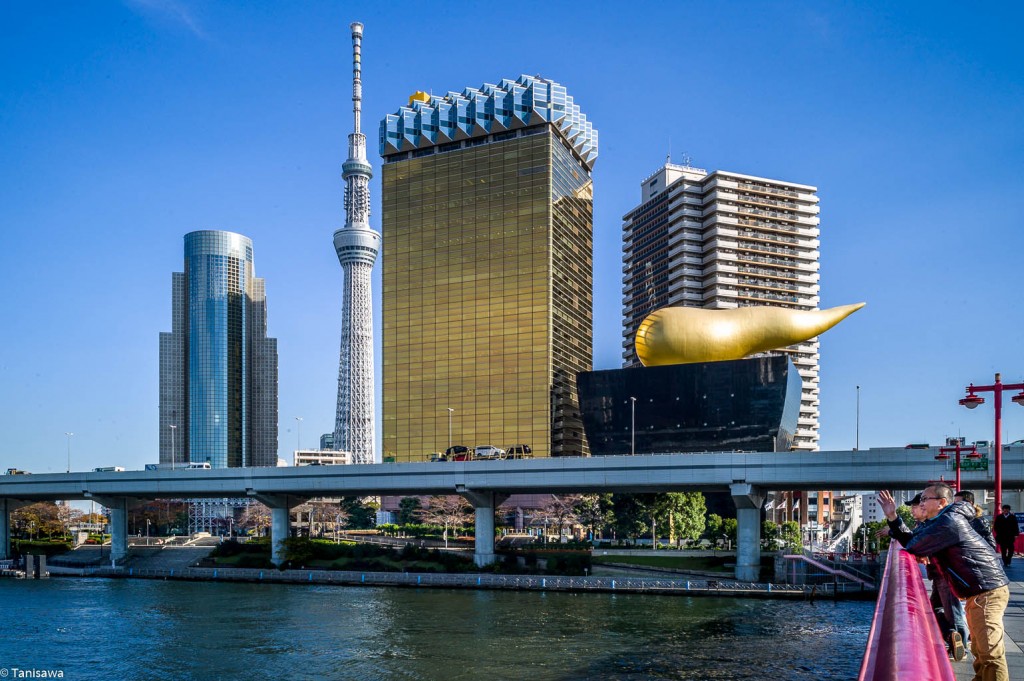 The head office of Asahi beer. Quite spectacular building with Tokyo Skytree in the background.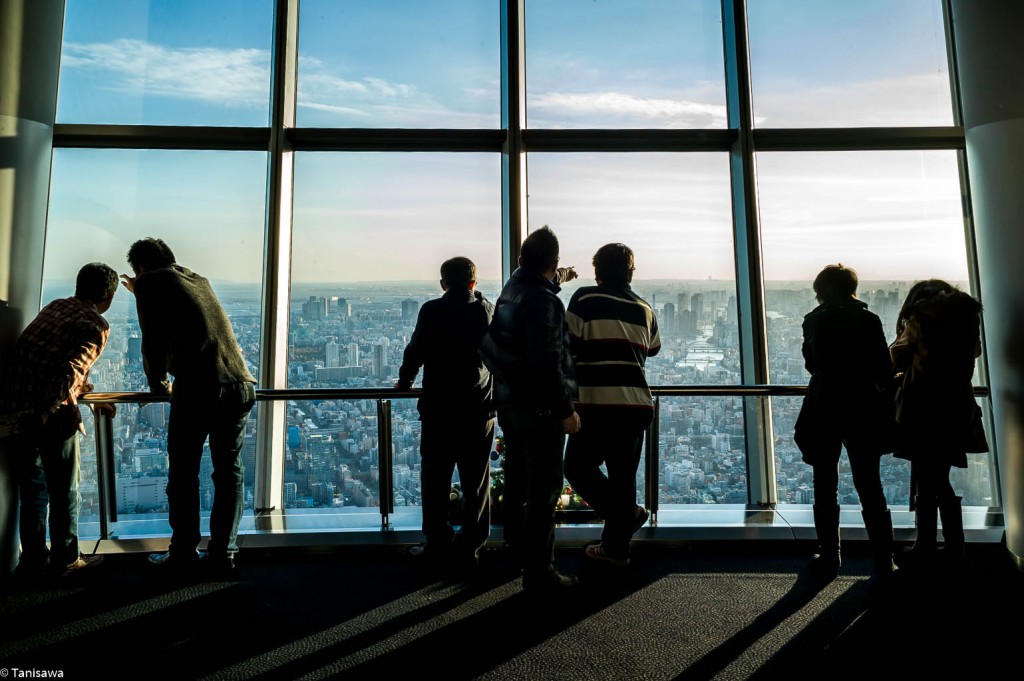 This is the first thing that you see when the elevator doors open at the 350 meter floor. Large glass windows all around the tower and a view that in some way makes you feel like being in an airplane going in for landing.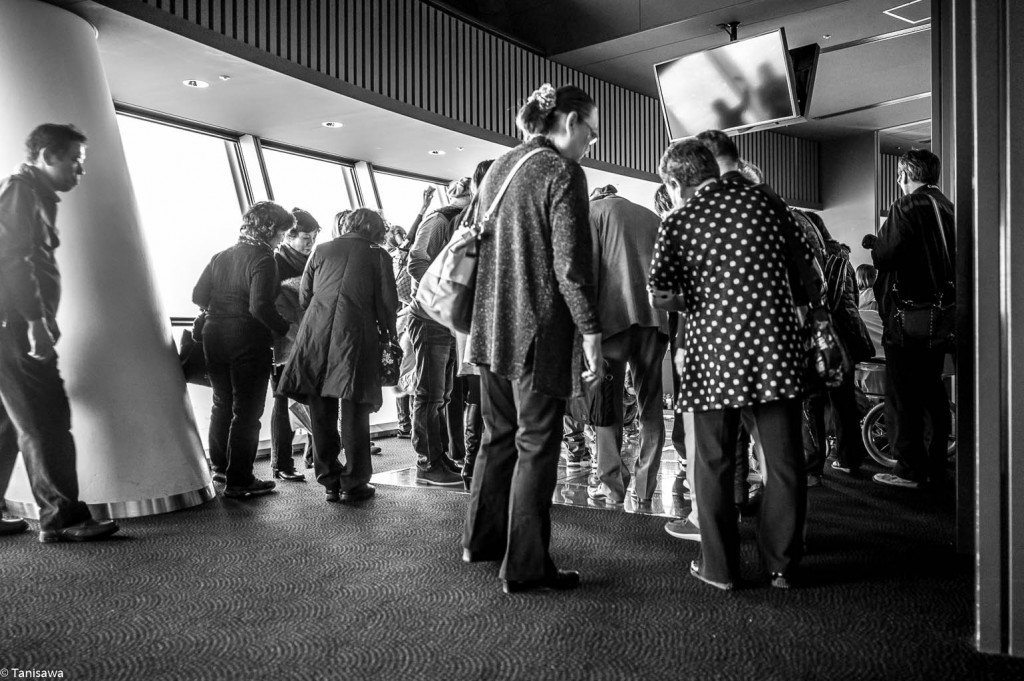 Everyone gathered around the glass floor… Hopefully the engineers behind the tower has calculated for the weight…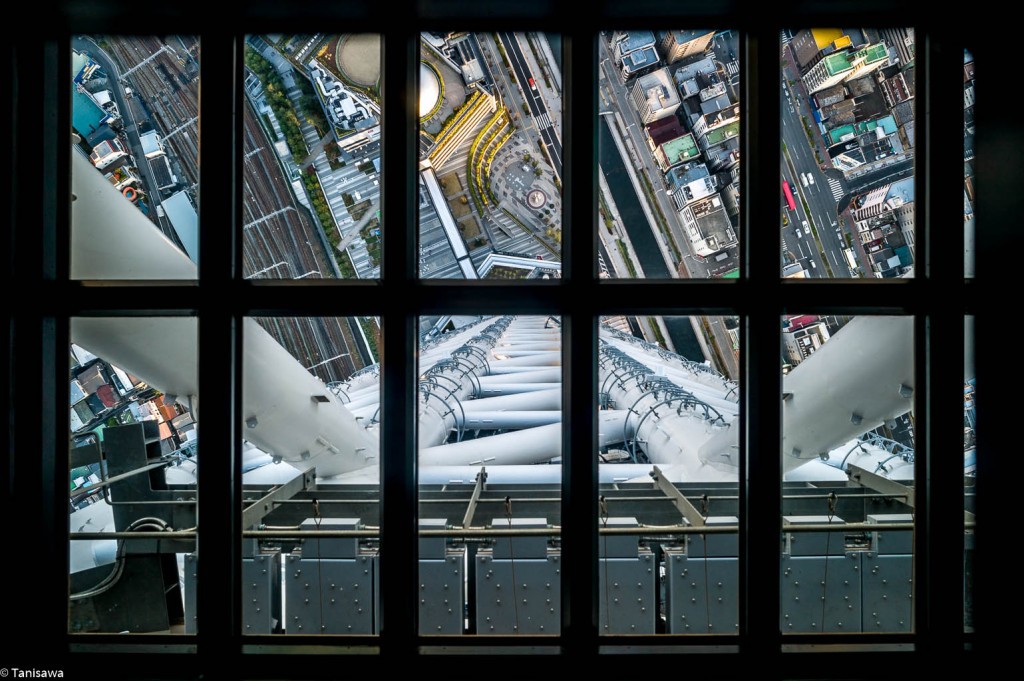 Looking down the glass floor… 350 meter to the street bellow…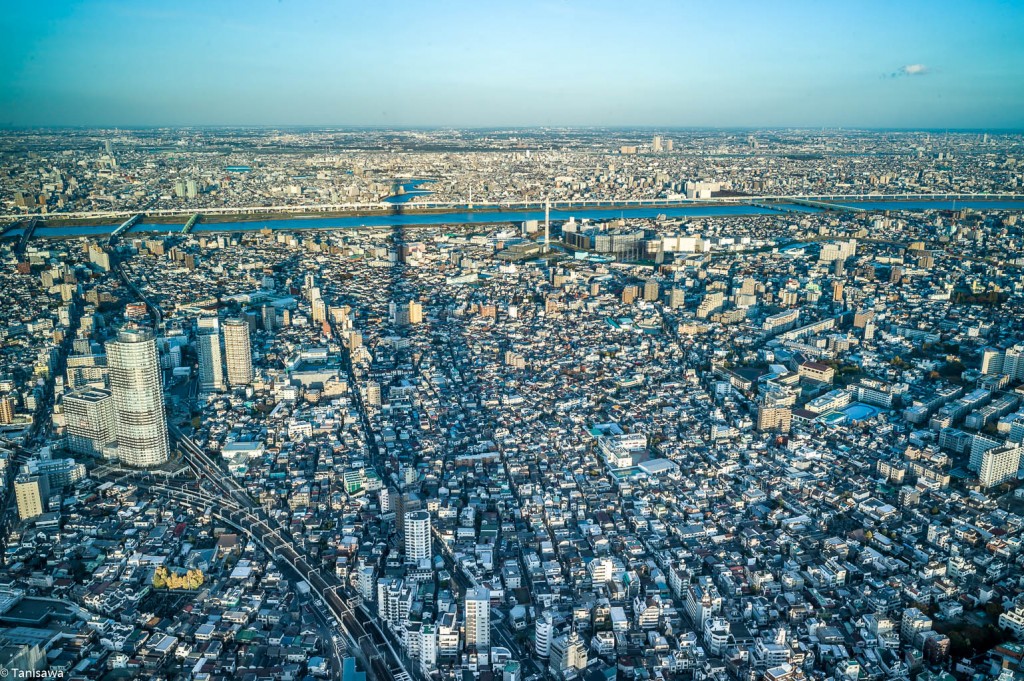 This is from the 450 meter floor. From this level it didn´t feel that high. It was almost too high and the contact with the ground disappeared. This photo is taken in the northeast direction and away from Tokyo center. Still there are building as far as you could see and from up here the size of Tokyo felt really impressive!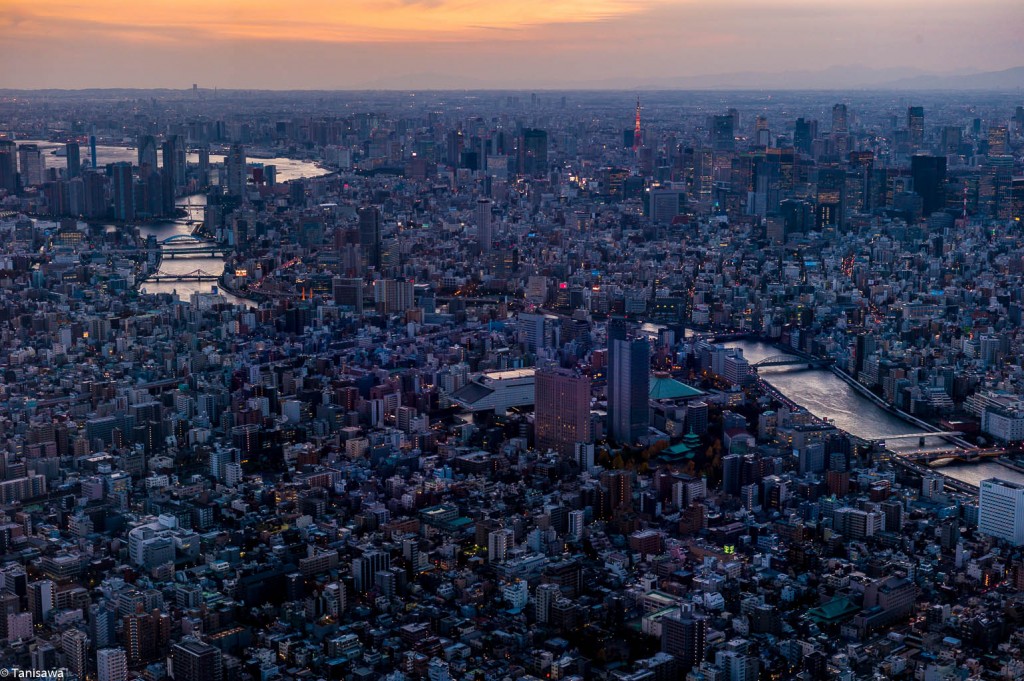 This is taken in the opposite direction, more towards the center of Tokyo. You could see Tokyo tower (the red/white peak) in the background stretching to the sky, but only half the high of Tokyo Skytree, 333 meter.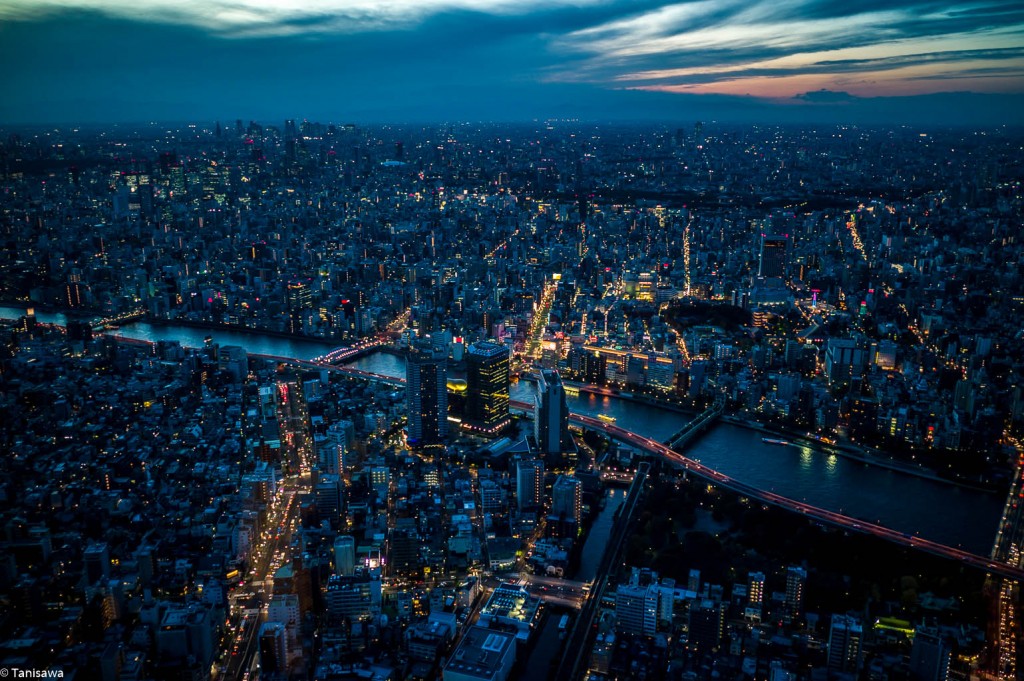 The night is falling over Asakusa. The look and feel of Tokyo changes and thousands of streetlights, flashing neon signs and the sound form the city makes it feel almost like being in a movie, not in the real world.
The visit to Tokyo Skytree went as always in Tokyo, without trouble. There was an enormous queue but since this is Japan, everyone is standing in line waiting for their turn. We didn't buy any ticket in advance and our total time spent in queue was 30 minutes.
If you want to visit Tokyo Skytree look at this site for more information.
/Thomas Tanisawa