Invited to a wedding in Japan
Ok, time for some photos from one of my cousins wedding in Japan. It was my first "Japanese style" wedding so I was quite excited to experience it and as a bonus, meet all my relatives that lives half a globe away.
Just to set the scene for the wedding. It was arrange in a mixed Europe/Japanese style. Everything was arranged by a wedding-coordinator. Music, foot, location, the whole lot!
It was strange and very funny. Sometimes it felt like being in a Disney movie with background music, candle lights, silky fabric and so on. Of course being in Japan, there was a TV-crew covering the event. Filming and taking pictures of everyone and everything and when the party was coming to the end they showed a short movie on a large projector screen with the highlights from the wedding.
Anyway, the result was a very special wedding and I thank the bride and groom for being invited!
Photos takes with Leica M9 and 28 summicron.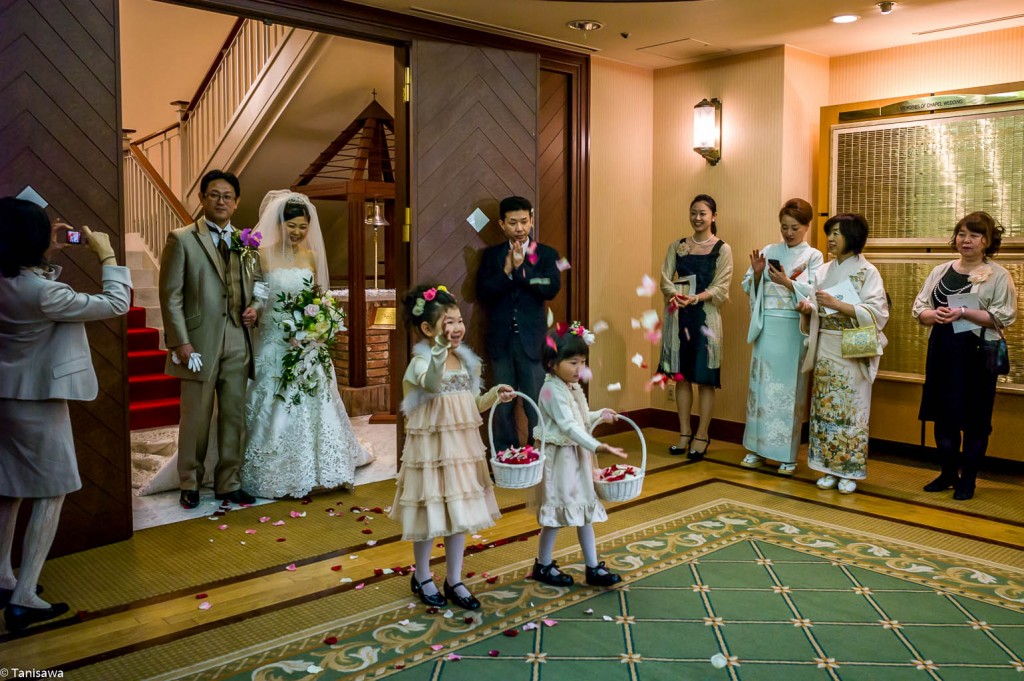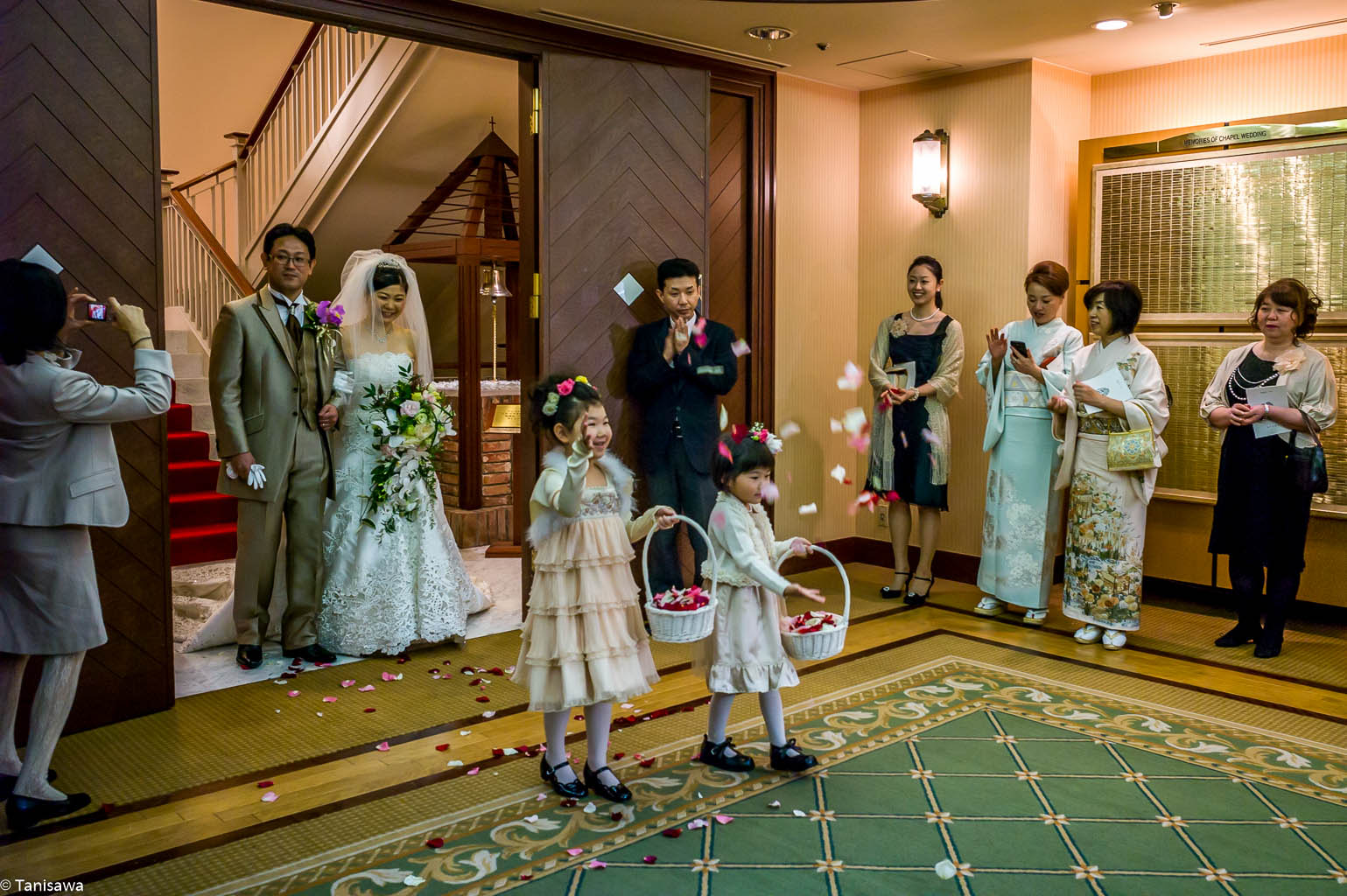 Taking the first steps as married couple!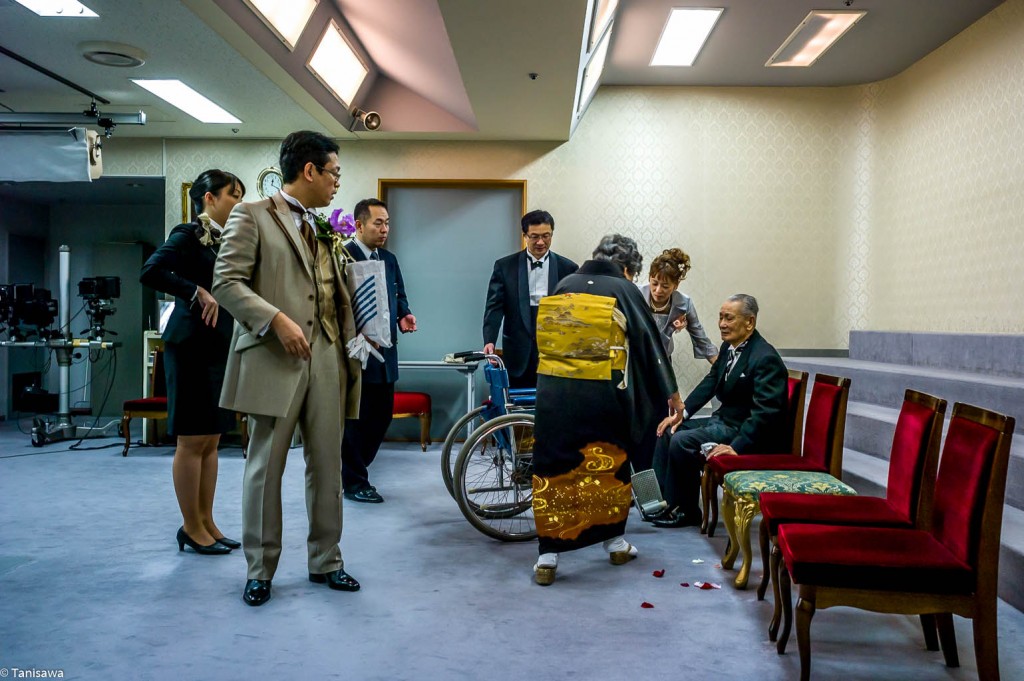 Grooms father was tied after a long photoshoot… Luckily not mine. Closest family was lined up in the photo studio for a wedding photo. One photographer and two assistants arrange everything from position of hands, head tilt to make sure that the cloths was correct. Nothing was left out so it took quite a while…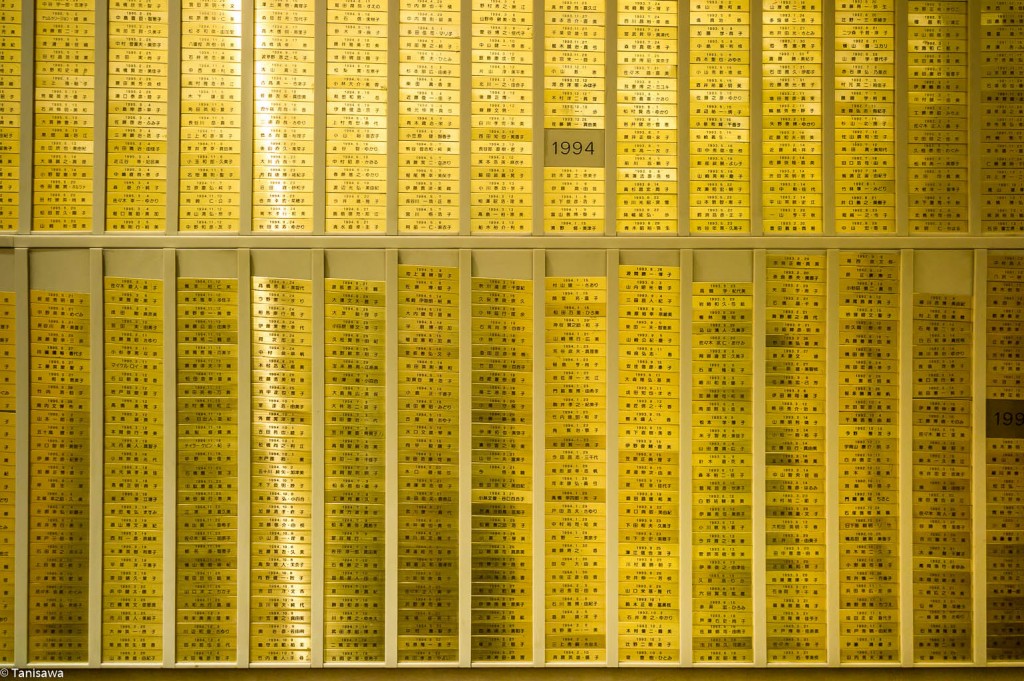 Wall of fame, almost. This is the names of all the couple that has been wed at this hotel. Everyone got a small golden plate that was put up on the wall. There were thousands of plates…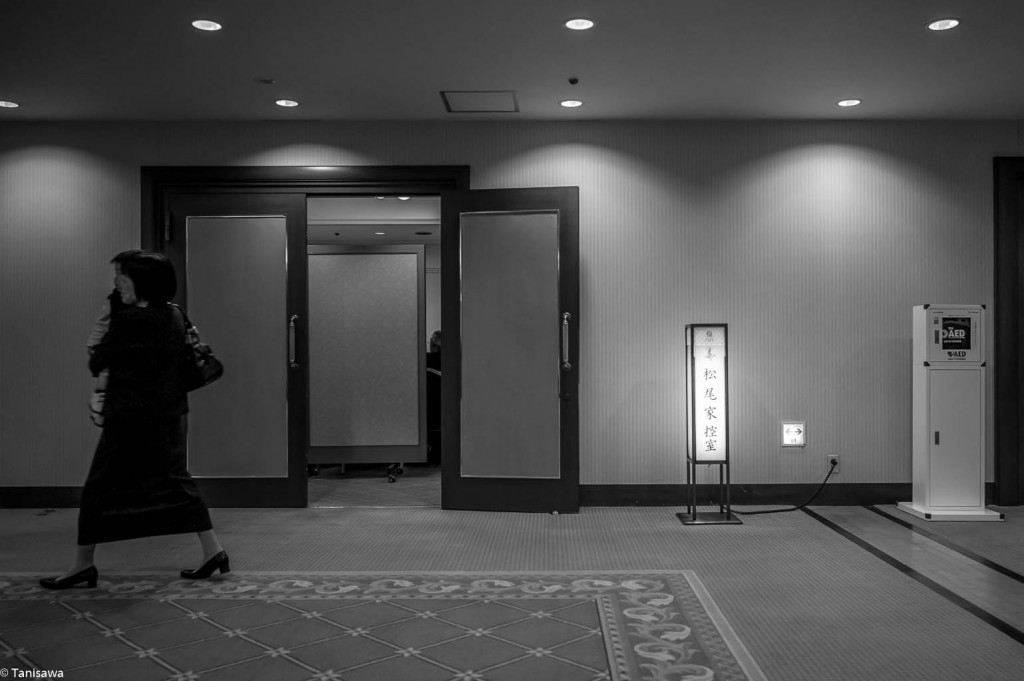 Outside the waiting rooms there was i AED-machine for emergency. I guess that if someone made a last minute change of mined, it would come in handy. AED is a automated external defibrillator… to be used is someone got a fibrillating heart problem. Hopefully they have never used it…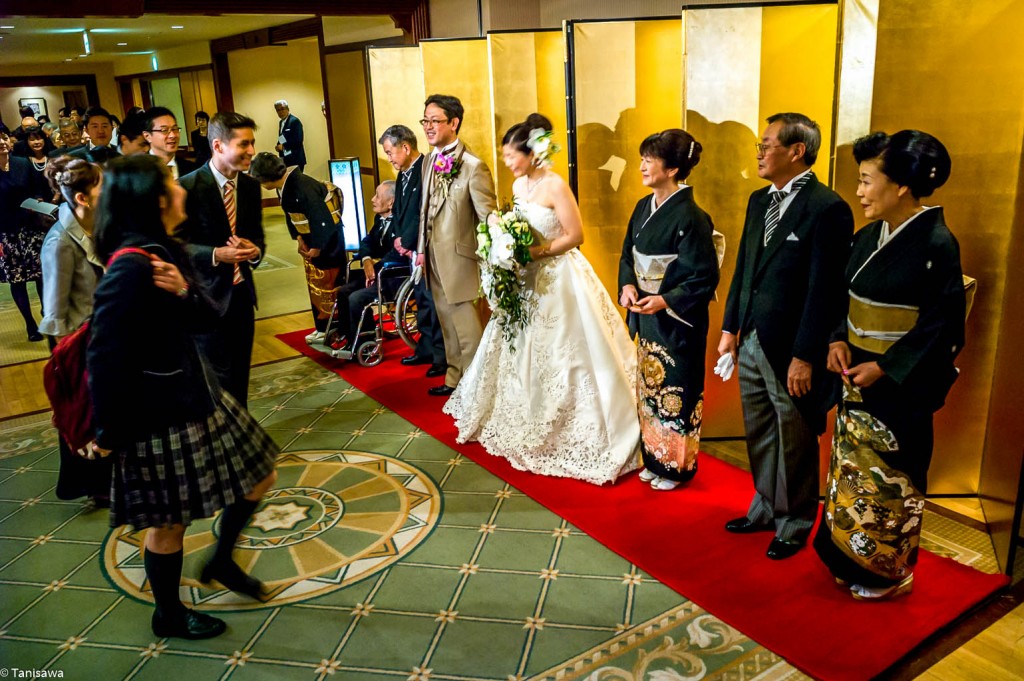 Bride, groom and their parents lined up before the wedding party. Red carpet and gold background.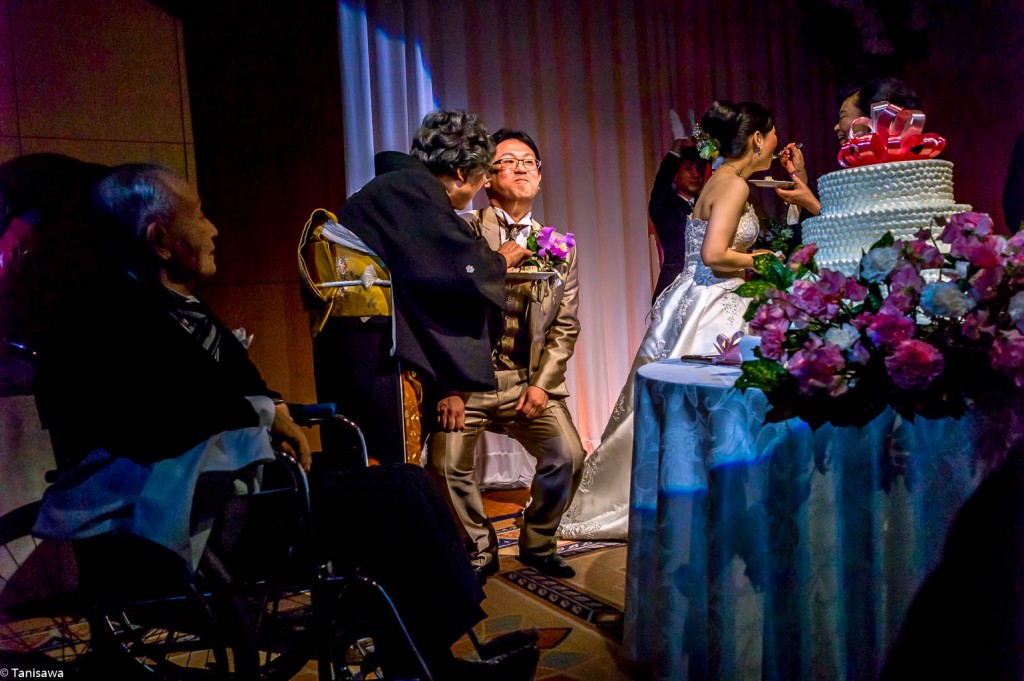 During the wedding party the bride any grooms parens gave the fist bite of the wedding cake to the married couple. The groom, my cousin, couldn't resist making it a little bit funny!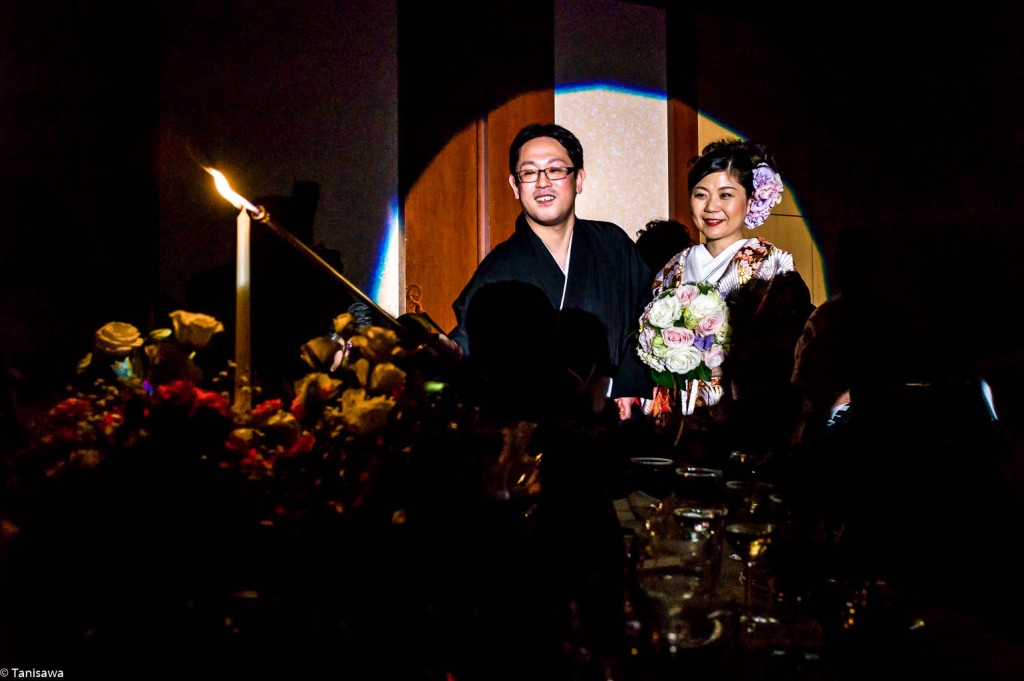 At the end of the party the bride and groom wend to every table and light a large candle. Since it was quite a lot of tables it took quite a long time…
And yes, they changed clothes in the middle of the party.
All I want to say is thanks for being invited to your wedding!
/Thomas Tanisawa