Bjärsjölagårds limestone quarry
This day we made a short trip to an old limestone quarry not far from the house. The quarry was last used sometime around 1900 and all traces from the activities at that time was long gone, except the now water filled hole in the ground. The weather that day was windy but the walls of the quarry and the surrounding woodland made the perfect wind protection!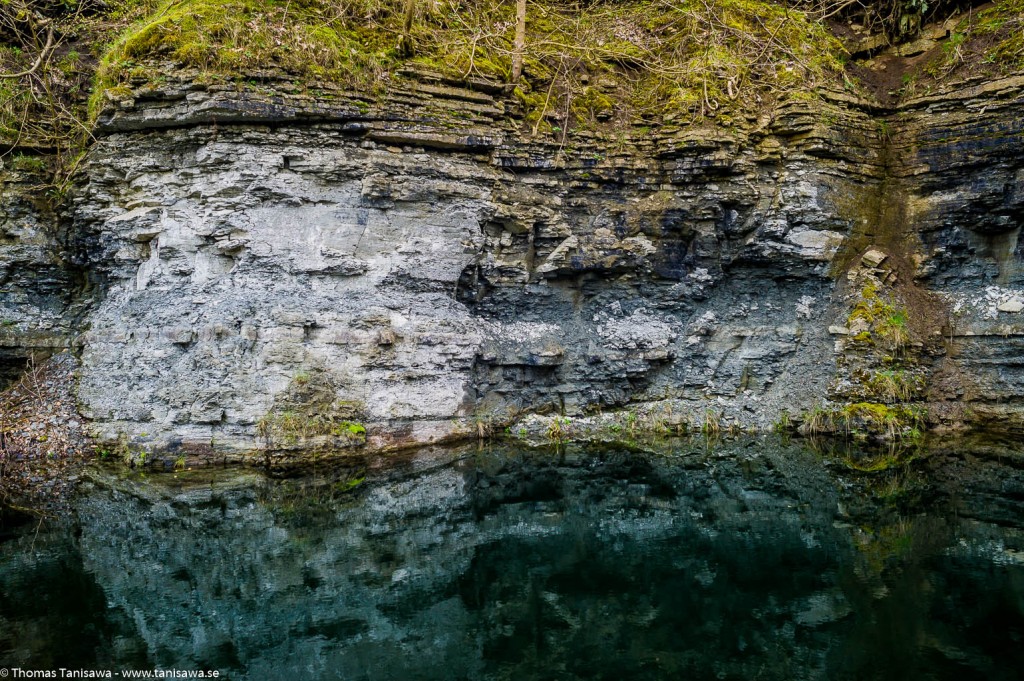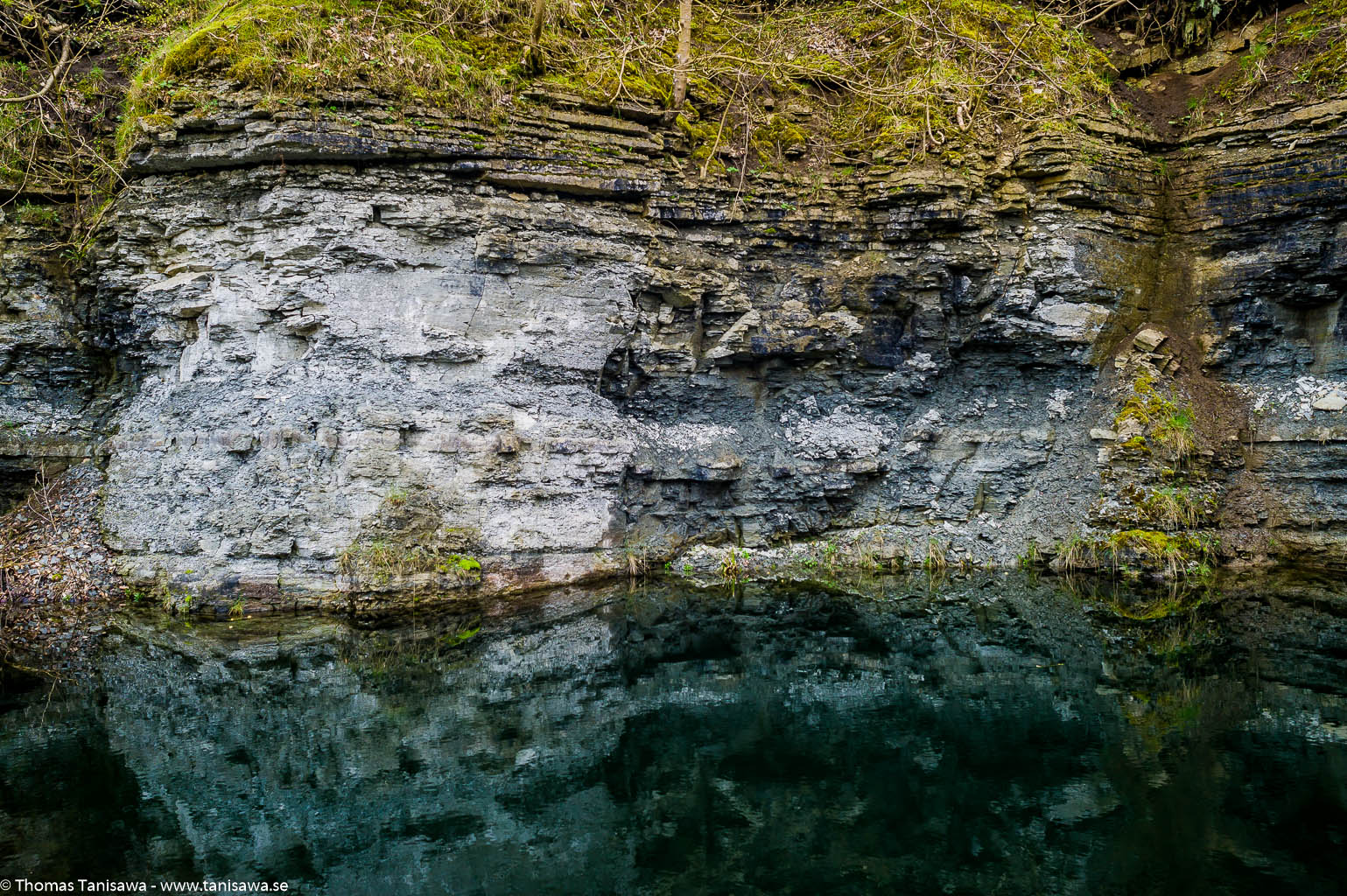 This is apparently what´s hiding under our feet. Layers and layers of limestone. I think that this place is special though. Most of the ground here in Skåne I think contains just gravel, sand and soil.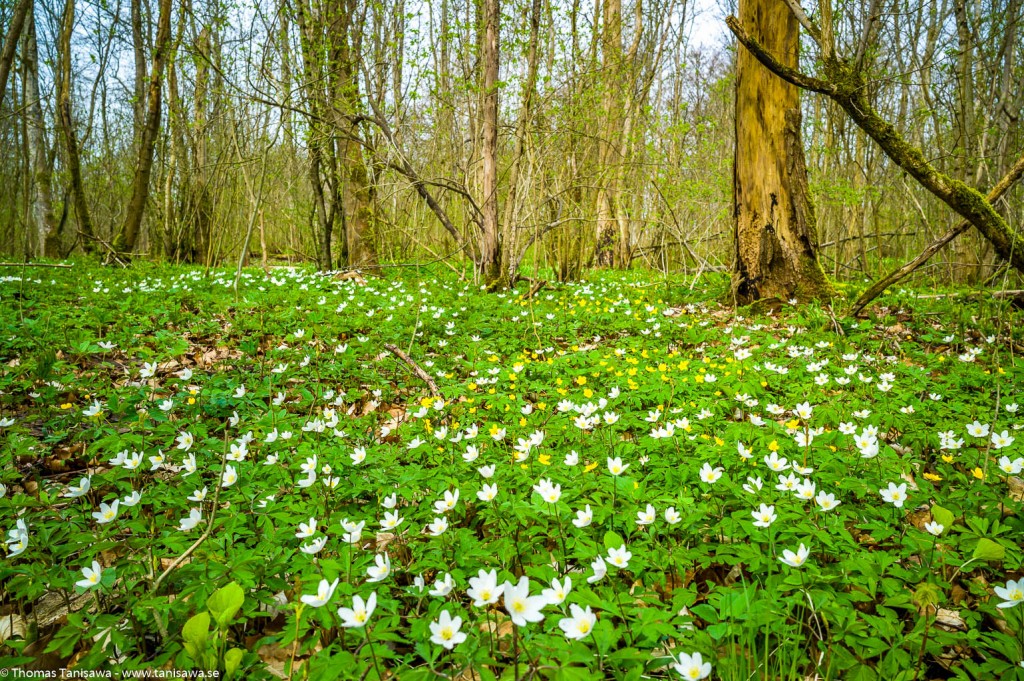 Thousands of vitsippor (wood anemone) covered the ground painting it with a fresh green tone sparkled with white stars. To me this is a safe sign that the spring is finally here!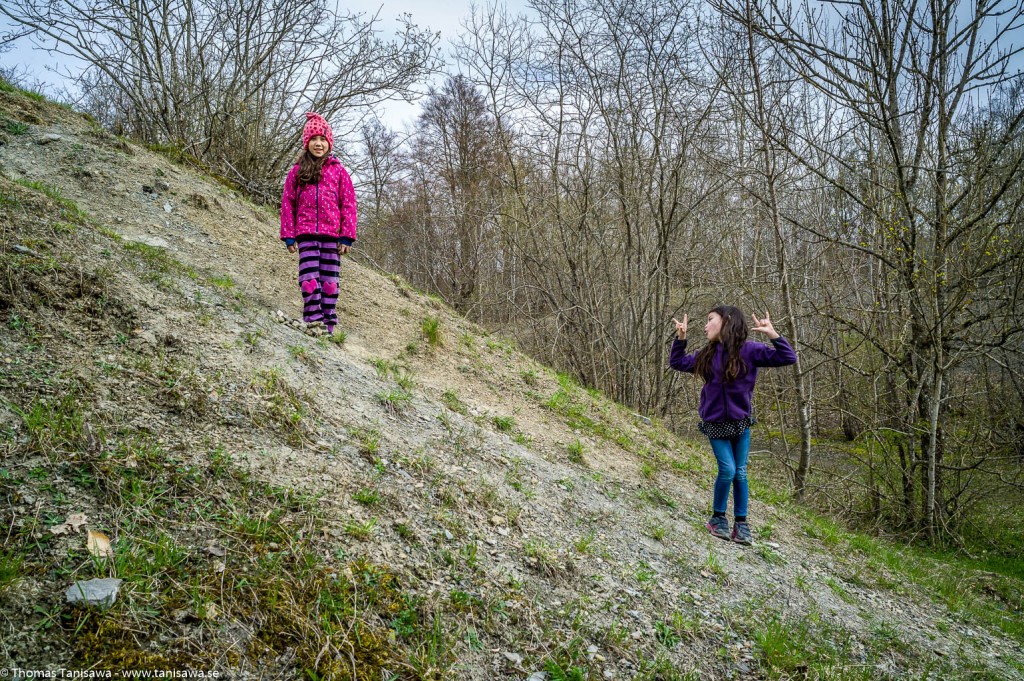 The kids where running up and down the slopes at the side of the quarry. On the ground there were a lot a fossils of old sea shells, plants and other strange things. My youngest one made what I thought was the victory sign, but in this picture I can clearly see that it's not, rock on girl!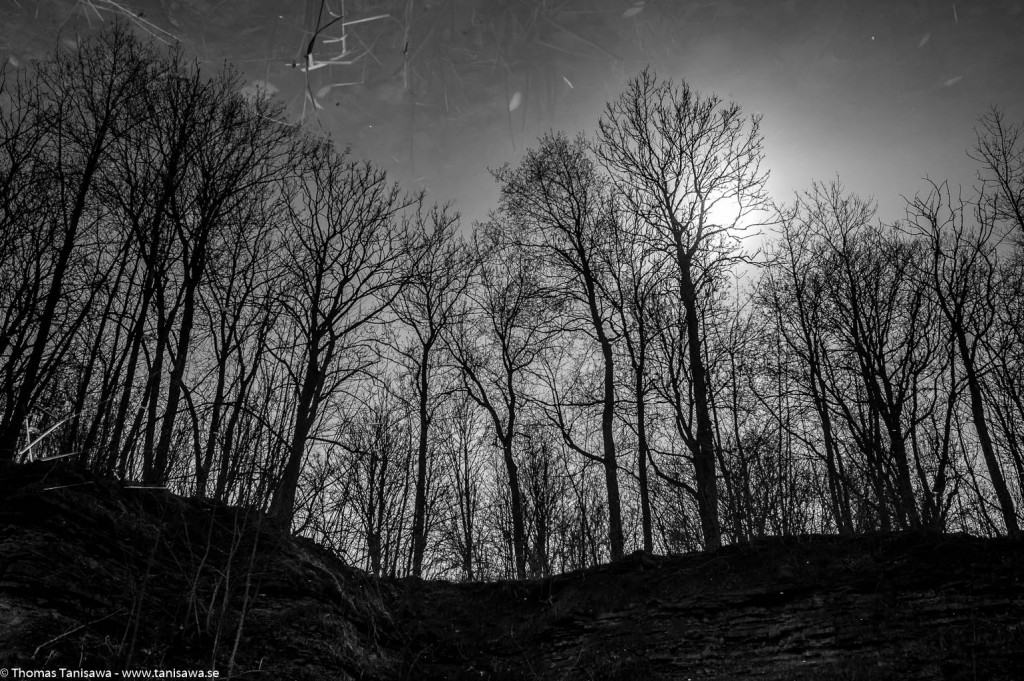 Usually takes a while to figure out why this photo looks a little bit strange. Can you figure it out?
By Thomas Tanisawa