Time for cherry blossom in Stockholm!
On Saturday my two daughters and I took the train into Stockholm to look at the cherry blossom, or Sakura blossom in Kungsträdgården. The weather was nice and the sun was shining so I expected that were not going to be alone in, and I was right…
First we went to the southern part of Stockholm to walk around and have some lunch before the event in kungsträdgården arranged by the Japanese society here in Stockholm.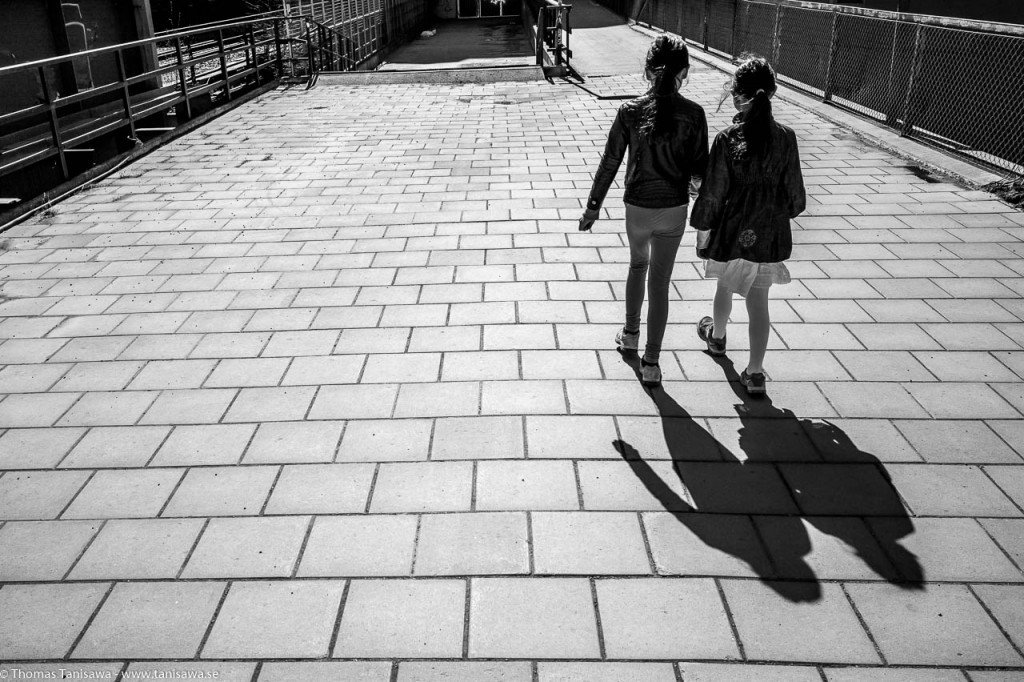 The girls' just can´t walk straight without making up some small game to play. This time it was "you can only walk on the lines-game". I thought it would be harder to play the "don´t walk on the line-game" but I didn´t have anything to say about that.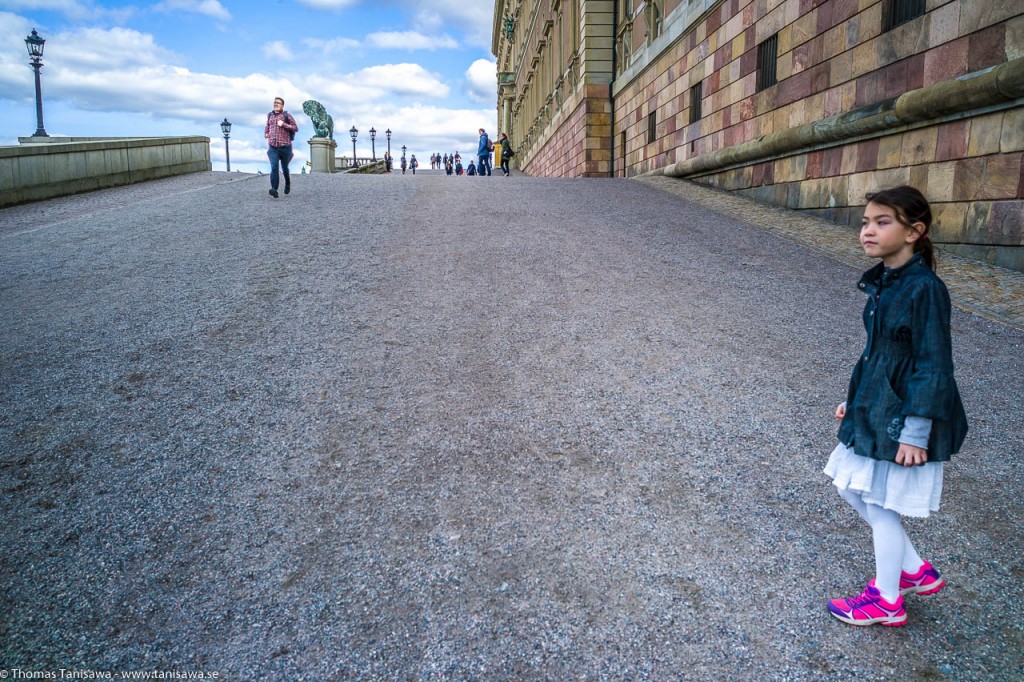 On the way to Kungsträdgården we went be the castle to look at the guards. There was a small argument about the guards and what the purpose really was to have them standing outside the castle. Guarding the castle was not top of mind for the girls, helping tourist who fell down the steep slope was. The man running in this image was a good candidate for falling down… (He didn´t)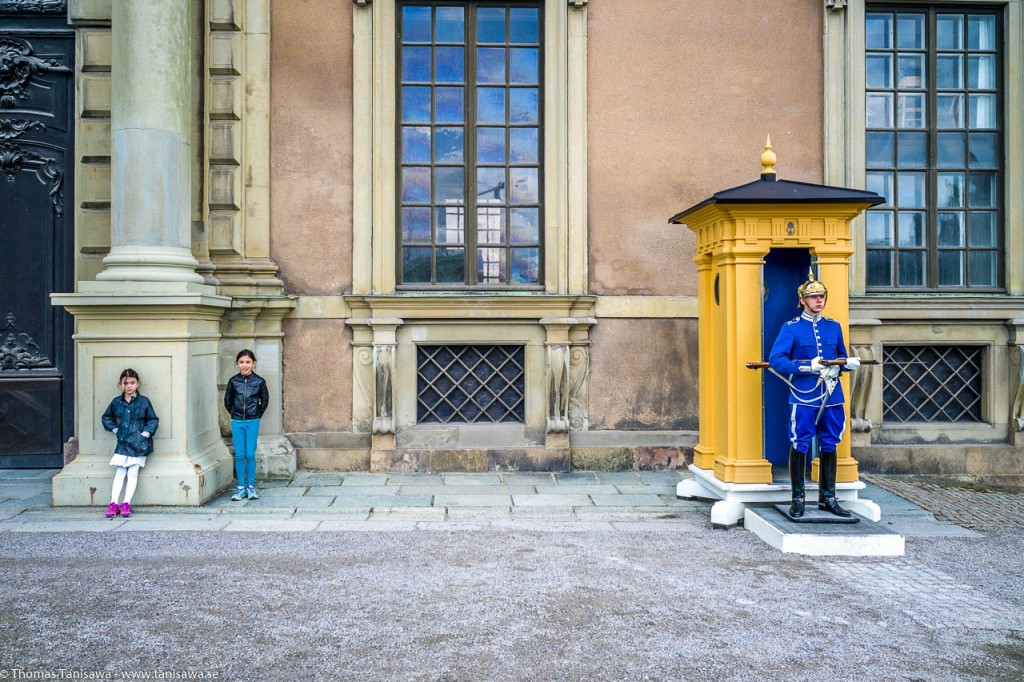 This guard stood completely still outside this small yellow hut. I tried to get the girls to stand beside him for a quick picture, but this was the closest they were willing to go…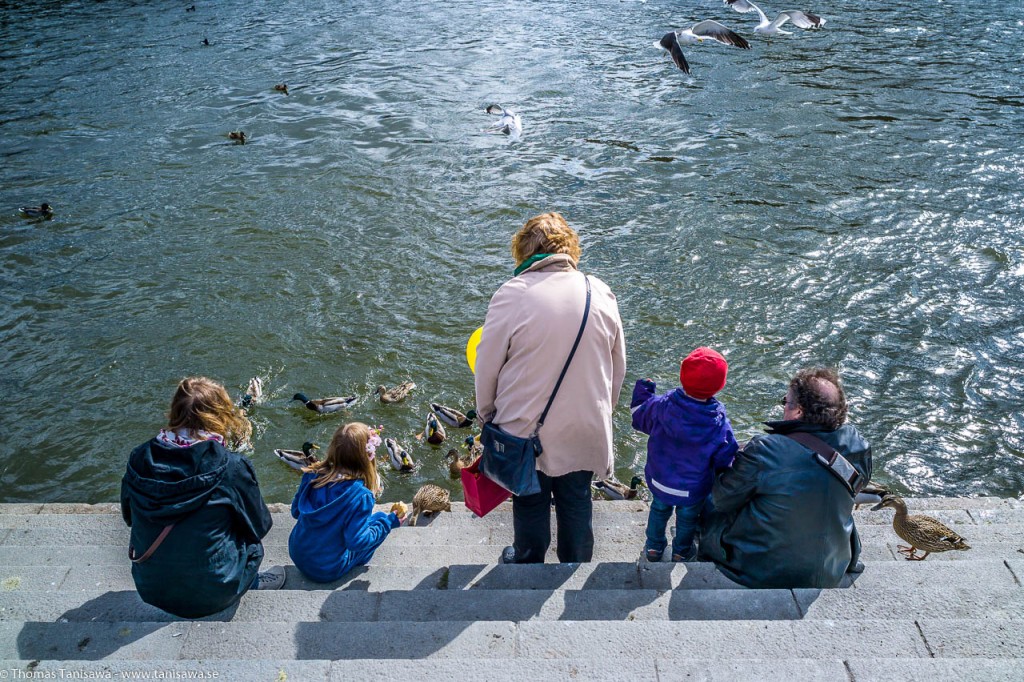 This is the bird feeding point at Stockholm Ström. It is always someone that throws bred to the ducks. The girls stood here for quite some time to look at the fight that occurred among the ducks every time someone throws bread into the water.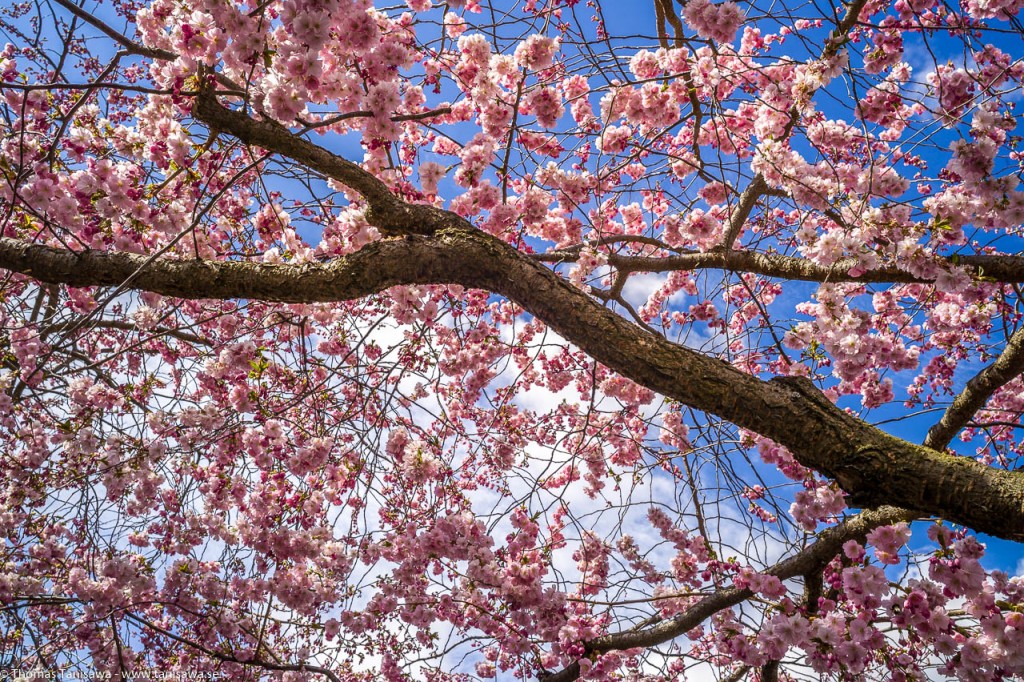 Just look at it! There is something special about the cherry trees with its small pink flowers. Might have something to do with the short time the flowers are in bloom. One maybe two weeks is the maximum time for the blossom and there are only for a couple of days when all the trees are in full bloom.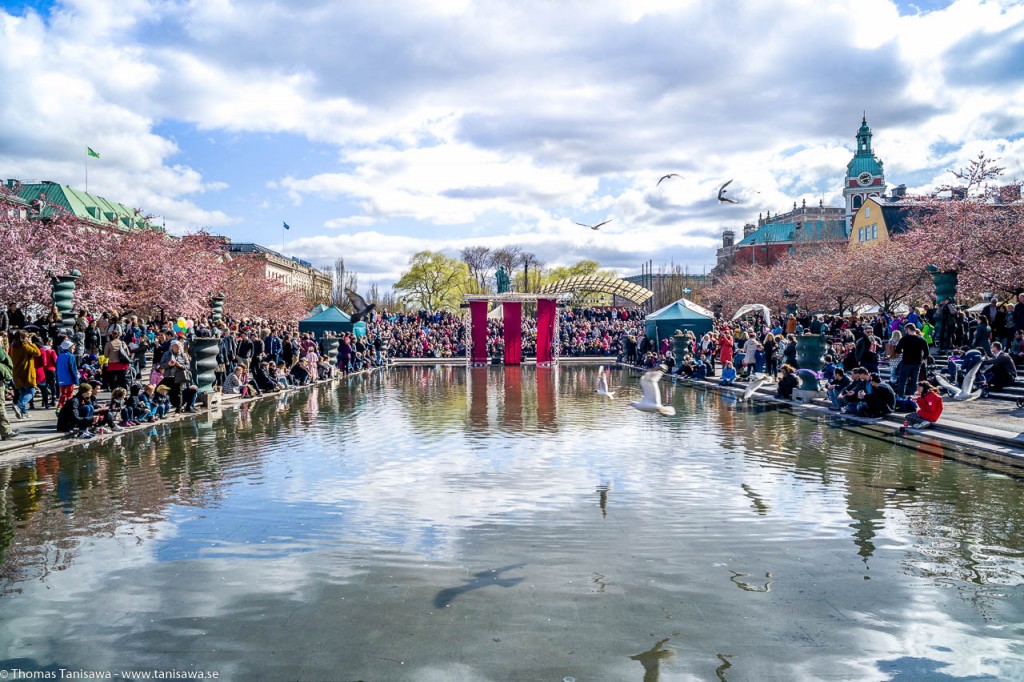 Between all the trees there is a large pond where the students always run before graduate. There are no fishes in the pond, only children and their unfortunate fathers who have to step in and pick them up again. Today I only saw one child step out into the water and a not so happy father stepping after.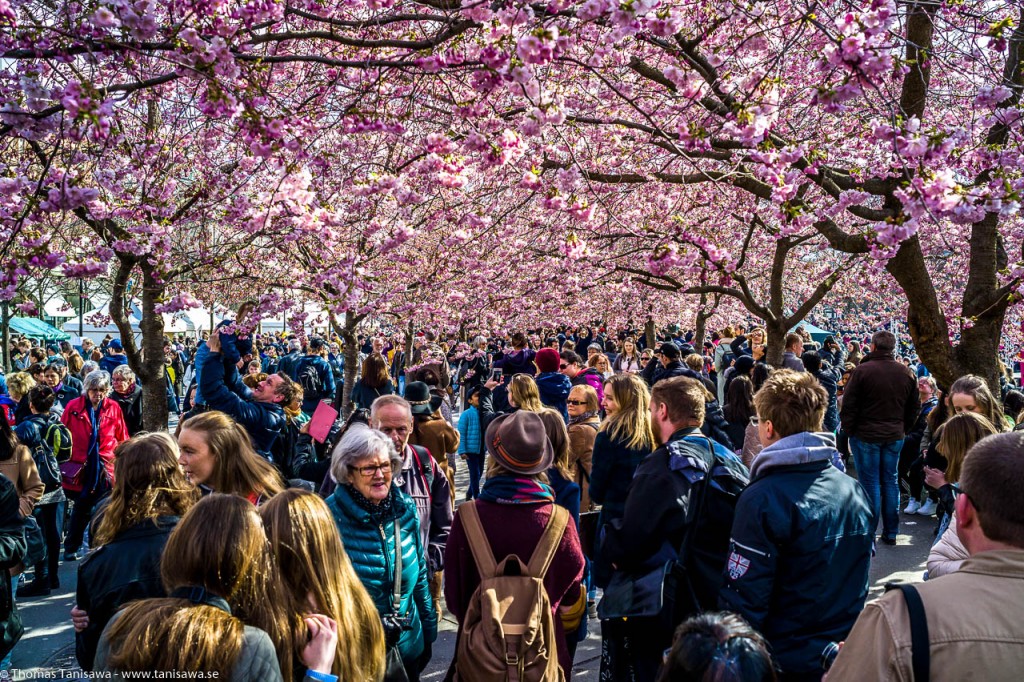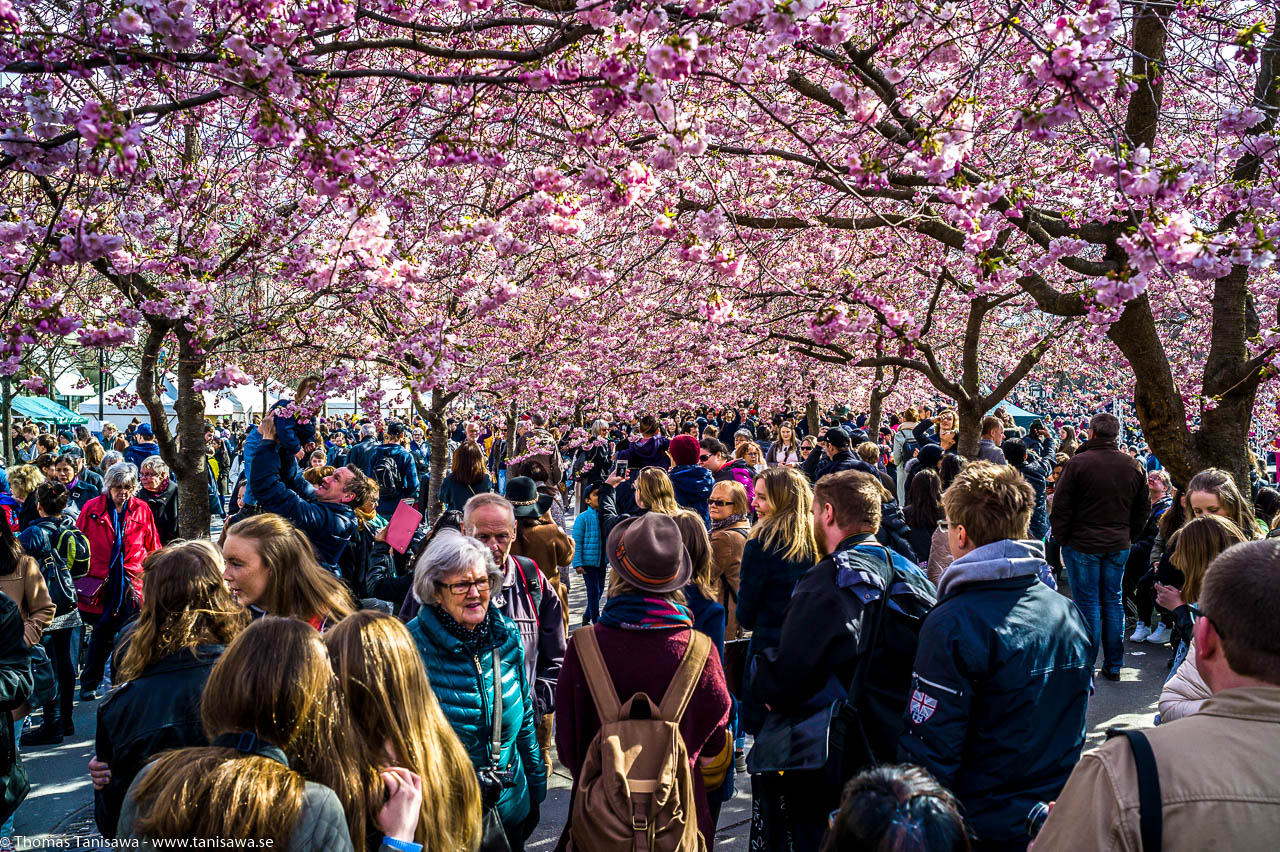 We were not alone…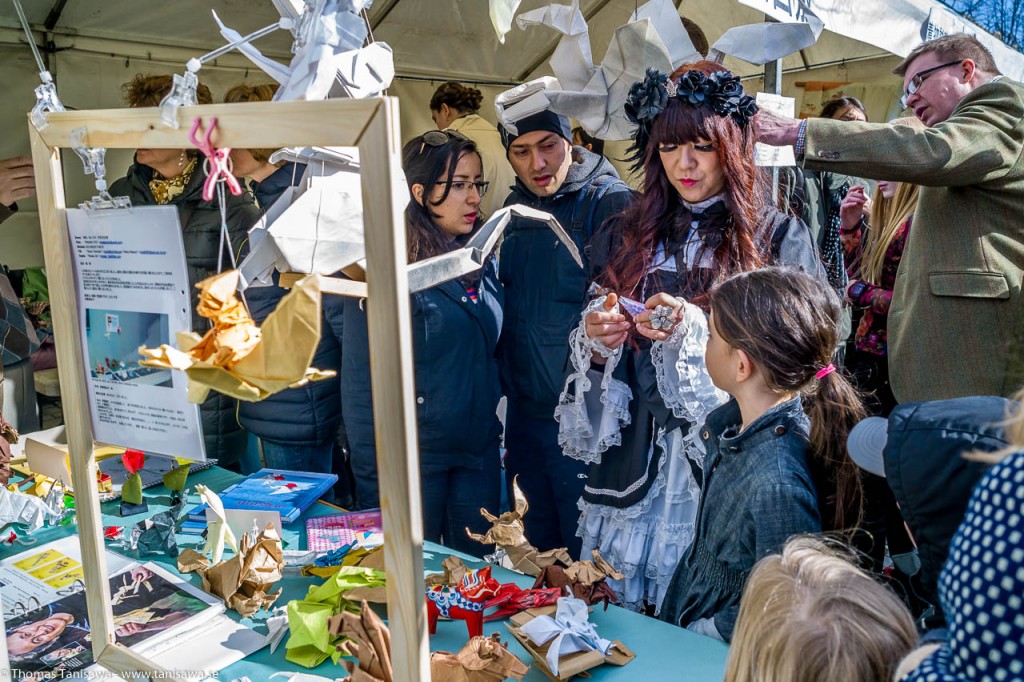 This lady was showing of some origami skills a notch or two over my level. To be able to fold a paper into a horse that actually looks like a horse takes some skill.
This day Stockholm was really showing one of its best sides. I it hard to beat a good combination of good weather, spare time and something funny to do with it together with the kids.
Until next time, Love!
/Thomas